British Soldiers Killed 80 Afghan Civilians Unlawfully, Lawyers Tell Inquiry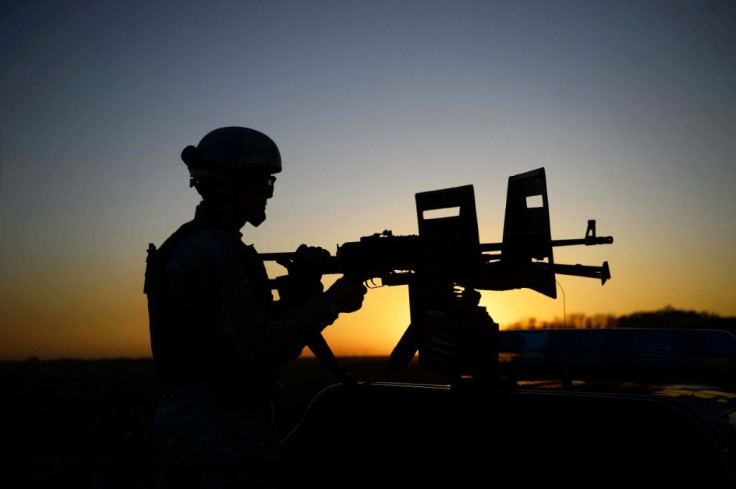 KEY POINTS
The fresh claims were included in a document submitted to a panel probing allegations unlawful killings in Afghanistan
Lawyers alleged one of elite soldiers "personally killed" 35 Afghans on a single six-month tour of duty
They also said war crimes data, which could have been potential evidence, were deleted from a computer
New allegations have emerged in the inquiry into unlawful killings by British SAS (Special Air Service) units that operated in Afghanistan between 2010 and 2013.
Lawyers representing the bereaved families said rogue units carried out up to 80 unlawful killings across separate six-month tours of the country. The fresh claims come ahead of the preliminary hearings of the U.K.'s Independent Inquiry Relating to Afghanistan that will be held Wednesday and Thursday.
It is alleged that one of the elite soldiers "personally killed" 35 Afghans on a single six-month tour of duty. The killings took place during home raids as part of an alleged policy to terminate "all fighting-age males" regardless of "the threat they posed," lawyers told a new public inquiry into the alleged war crimes, The Guardian reported.
In the document submitted by law firm Leigh Day to the public inquiry, lawyers also alleged that special forces commanders in the U.K. destroyed computer data that could have been potential evidence of the killings of unarmed Afghan civilians by SAS units.
Leigh Day, which represents the bereaved families, says "at least 30 suspicious incidents which resulted in the deaths of more than 80 individuals" took place between 2010 and 2013.
The Royal Military Police previously investigated over 50 killings as part of Operation Northmoor that looked into alleged war crimes in Afghanistan. The investigation concluded without any prosecutions in 2017.
Leigh Day said the probe's closure was part of a "wide-ranging, multilayered" cover-up of unlawful killings. The law firm also accused SAS units of submitting false combat reports and planting weapons on civilians.
Moreover, "staff at (the U.K. headquarters) permanently deleted an unknown quantity of data from that server shortly before Operation Northmoor investigators arrived at (the U.K. HQ) to inspect it," the document said. The deleting of data was in "direct defiance" of the order to preserve computer data related to SAS activities in Afghanistan, lawyers noted.
The alleged war crimes by British SAS units still being investigated about a decade later is a stark contrast to the West's urgency in holding war criminals of Russian forces accountable.
With the opening of a new international prosecution center at The Hague on Monday, criminal cases will be built against Russian leadership for war crimes in Ukraine.
The rallying together of Ukraine and its Western allies against the Kremlin could hold Russian war criminals accountable in a systematic way while the war is still in full swing
International Business Times reached out to the Afghanistan Embassy in New Delhi for a comment on the inquiry into unlawful killings by British SAS units but did not receive a response.
© Copyright IBTimes 2023. All rights reserved.