Brussels Attackers Initially Planned For Second Assault On France, Prosecutors Say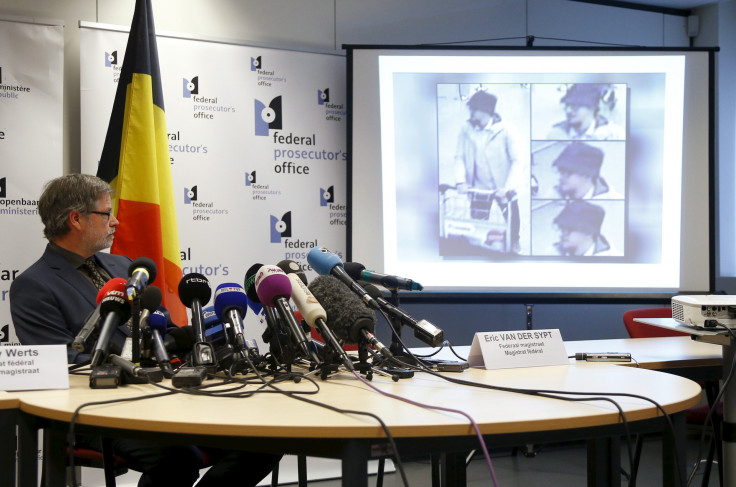 Belgium's Federal Prosecution Office said Sunday that the terror group behind multiple blasts in Brussels last month had initially planned to launch an attack on France. Two suicide bombers had struck the Brussels Airport while another suicide bomber blew himself up at Brussels' Maelbeek subway station on March 22, killing 32 people.
Although the perpetrators had France in their mind, they decided to carry out the attack in Brussels as they were "surprised by the speed of the progress in the ongoing investigation," Belgian officials said Sunday, according to the Associated Press.
The revelation came as the prosecutor formally charged Mohamed Abrini — along with three other men — with "terrorist murders" and participating in a terror group in relation to the Brussels attacks. Abrini was arrested Friday and was charged in relation to the November 2015 terror spree in Paris, which left 130 people dead.
Sunday's announcement further underscored ties between the terrorist cells which executed the Paris and Brussels attacks.
Abrini, who was identified as the "man in the hat" walking along with the two bombers in Brussels airport in a surveillance video, has confessed to being at the scene of the airport blasts, Belgian officials said. Surveillance footage has also placed Abrini in the company of the attackers who headed to Paris ahead of the Nov. 13 massacre.
Abrini was a reportedly a childhood friend of the Brussels brothers, Salah and Brahim Abdeslam, and both suspects in the Paris attacks. He also had ties to Abdelhamid Abbaoud, the Paris attackers' ringleader, who was killed by the French police in a raid later.
While Brahim Abdeslam blew himself up in the Paris bombings, Salah Abdeslam was arrested in Brussels on March 18. Along with Abrini, Belgium officials also charged three others, identified as Osama Krayem, Herve B. M. and Bilal E. M.
© Copyright IBTimes 2023. All rights reserved.