Bucks Upset Heat In Miami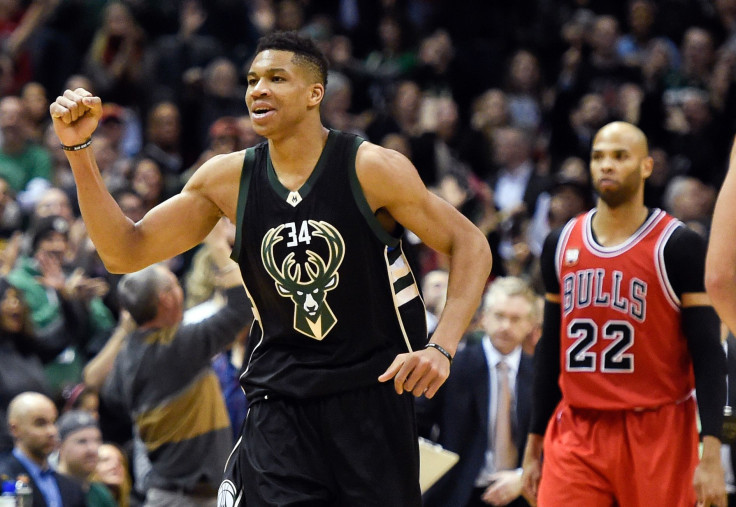 Khris Middleton top scored for his team with 22 points and led the Milwaukee Bucks to a rare road win in Miami beating the Heat in a low-scoring affair, 91-79 on Tuesday night.
Middleton also added 7 rebounds and 7 assists in 36 minutes on the floor to help the Bucks improve to 19-25 for the season. Milwuakee is still the third-worst team in the Eastern Conference but the Bucks have won three in a row to gain some ground on their East rivals.
The Bucks used a 30-21 second quarter to put some distance from the home team, which was missing starting point guard Goran Dragic and back-up PG Beno Udrih.
Without a real point guard in the line-up, the Heat just couldn't run their offense well on this one, shooting 27-of-74 from the field (or 36.5 percent) and 5-of-22 from the three-point line (or 22.7 percent).
Helping Middleton with good performances on the road were Greg Monroe, who posted a double-double of 15 points and 14 rebounds while Giannis Antetokounmpo had 14 points, 6 rebounds and 4 assists. Milwaukee picked up where they left off at halftime and outscored the Heat, 26-18 in the third quarter to open the game to a blowout.
The Heat never seriously threatened in the final quarter to allow the Bucks to net the rare road victory. The Heat fell to 23-19 for the season and has lost back-to-back games. Miami has also lost five of their last six games.
Against the Bucks, big men Chris Bosh and Hassan Whiteside scored 23 points each but found little support from their teammates. Dwyane Wade scored 2 points on 1-of-6 shooting in 21 minutes on the floor and starting PG Tyler Johnson went 0-of-6 from the field for just 3 points.
© Copyright IBTimes 2023. All rights reserved.