Buddhist-Muslim Clashes Erupt In Mandalay, Myanmar, Triggered By Blog Post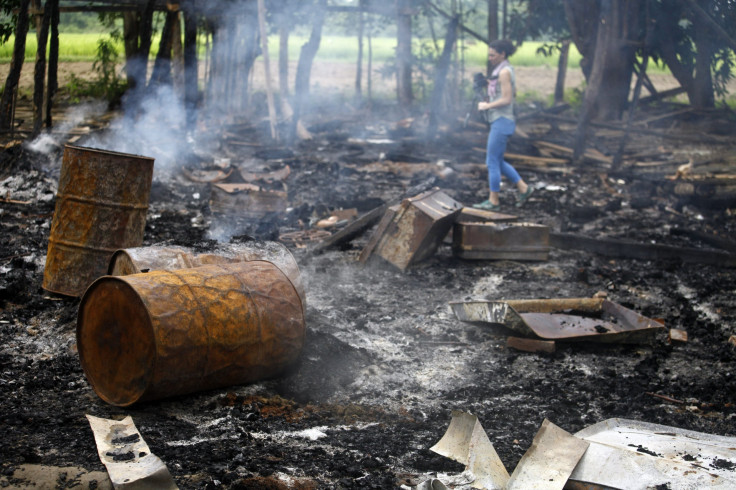 A blog post alleging that a Buddhist woman was raped by Muslim men led to clashes between Myanmar's Buddhist and Muslim communities in Mandalay, the nation's second-largest city.
Three Buddhists and one Muslim person were reportedly injured and a number of shops owned by Muslims and a mosque were ransacked even as riot police stepped in to prevent further attacks, which began late on Tuesday night and continued into Wednesday morning, BBC reported.
On Tuesday night, a mob of over 500 Buddhists gathered in Mandalay and attacked Muslim-owned shops and establishments and the police had to fire warning shots to restore order, according to BBC, which added that while the blog post has since been removed, mobs were seen roaming the streets, rioting through early Wednesday morning.
The situation reportedly worsened when the blog post was shared on Facebook by Ashin Wirathu, who has been called the "Burmese Bin Laden," and is the leader of the notorious 969 group, which has been described as a "Buddhist neo-Nazi movement" for its espousal of a narrow, Buddhist nationalist cause and its opposition to the spread of Islam in Myanmar.
Buddhist-Muslim relations have witnessed much bitterness since mid-2012, when widespread communal violence broke out between the majority Buddhists and the minority Rohingya Muslims, following the rape and murder of a Buddhist woman in May 2012. According to the United Nations, nearly 300 people were killed and thousands were displaced following the riots. The Rakhine region, on the country's western coast, was one of the worst affected by the violence.
Human Rights Watch, an international human rights agency, has blamed government inaction and complicity for allowing the riots to continue unabated and for failing to protect the rights of minorities in the country.
© Copyright IBTimes 2023. All rights reserved.