Buhari Recalls Oil-Rich Nigeria's Golden Days, Laments Vanishing Wealth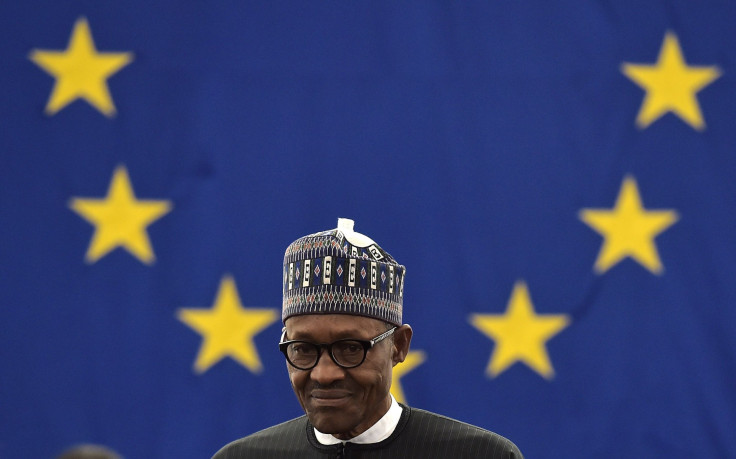 Nigerian President Muhammadu Buhari lamented Tuesday that his nation's oil wealth is vanishing fast and that it can no longer produce enough refined crude for both local markets and exports. During a two-day visit to southwest Ogun state, Buhari recalled the golden days of Nigeria's petroleum sector in the 1970s under military ruler Gen. Olusegun Obasanjo, according to Nigerian newspaper Premium Times.
"I appreciate President Obasanjo for making me the minister of petroleum. For three years, he tolerated me," Buhari, who held the post between 1976 and 1978, reportedly said Tuesday. "During that period we built Warri and Kaduna refineries. We laid so many pipelines, and then we were exporting refined petroleum products. But what do we have today?"
Buhari, 72, appointed himself petroleum minister in September and selected a minister of state to oversee the daily running of the embattled sector. The move raised concerns that Buhari, a former military ruler, might wield too much power and wouldn't have enough time to also attend to his presidential duties. But there's no evidence that Buhari enriched himself while previously overseeing the country's petroleum and natural resources, and the Nigerian leader has sold himself as a tough-talking general who will show no mercy when it comes to graft.
He has vowed to straighten out Nigeria's crooked oil industry and recover a "mind-boggling" sum of money looted over the years. He launched an anti-corruption drive after taking office in May last year, following a string of high-profile corruption scandals that underscored the sheer size of the problem. Former National Security Adviser Sambo Dasuki is currently on trial for allegedly diverting some $2 billion in funds earmarked for fighting the Boko Haram insurgency in northeast Nigeria. Other former public officials, many of whom served under former President Goodluck Jonathan, have been linked to the case.
A report released Monday by global professional services powerhouse PricewaterhouseCoopers said corruption in Nigeria could cost the country up to 37 percent of its gross domestic product within the next 14 years. That's a loss of around $1,000 for every person in the nation, and that number could leap to almost $2,000 by 2030 if corruption is left unchecked.
Nigeria is Africa's largest oil producer, and the industry provides more than 90 percent of the country's foreign exchange revenue and about 70 percent of government revenue. This dependency on oil has put the Nigerian economy at risk, not just from massive and chronic oil thefts but more recently from falling crude oil prices. Those prices have tumbled about 70 percent in the past 18 months, largely due to a growing global supply glut. Slowing economic growth in China and other emerging markets has exacerbated the situation, Fortune reported.
© Copyright IBTimes 2023. All rights reserved.
FOLLOW MORE IBT NEWS ON THE BELOW CHANNELS