Buhari Reveals Assets: Nigerian President Has 30M Naira, Five Houses, 'A Number Of Cars'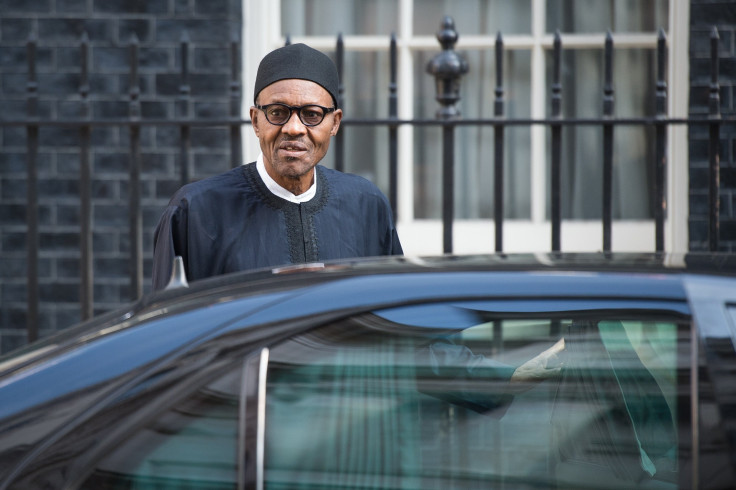 Nigerian President Muhammadu Buhari revealed Thursday he had 30 million Nigerian naira in his bank account before taking office in May, while Nigerian Vice President Yemi Osinbajo had 94 million naira, $900,000 and 19,000 British pounds in his accounts. Buhari, a former military ruler, also owned five houses, two plots of land, farms, livestock, an orchard, ranch and "a number of cars," his administration said in a statement obtained by Nigerian newspaper Premium Times.
Buhari, 72, had one bank account and no foreign accounts, enterprises or oil wells. Two of his homes in his native Daura in northern Katsina state were made from mud. The Nigerian leader also borrowed a bank loan to build two of his houses. His farms in Daura included 270 heads of cattle, 25 sheep, five horses, a variety of birds and a number of "economic trees" -- trees which the primary use is forest products rather than timber.
"Documents submitted by President Muhammadu Buhari to the Code of Conduct Bureau (CCB) show that the retired general has indeed been living an austere and Spartan lifestyle, contrary to what many might expect of a former head of state of Nigeria and one who has held a number of top government positions, such as governor, minister of petroleum and the head of the Petroleum Development Trust Fund," Garba Shehu, senior special assistant to the president, said in the statement Thursday.
Meanwhile, Buhari's deputy owned three homes in Lagos along with a two-bedroom mortgaged property in Bedford, England. Osinbajo, who was a successful attorney before becoming a politician, declared shareholding in six private companies based in Lagos, not including his law firm known as SimmonsCooper. The 58-year-old also had three cars – an Infinity SUV, a Mercedes Benz and a Toyota Prado, the statement said.
The two Nigerian leaders disclosed their declared assets amid mounting pressure from the public to do so within the first 100 days in office. Buhari, who took office on May 29, will celebrate the milestone Saturday. Buhari, of the All Progressives Congress party, defeated former President Goodluck Jonathan in the March presidential elections, marking the first time in Nigeria's history that an opposition candidate had beaten a sitting president.
Buhari has accused Jonathan's administration of leaving behind a "virtually empty" treasury. Osinbajo said Nigeria's economy is in the worst state in its 55-year independent history and estimated debts at some $60 billion, according to Nigerian newspaper the Nation. Buhari's administration has taken steps to drive out corruption from previous government, particularly in the opaque oil sector.
© Copyright IBTimes 2023. All rights reserved.