Bullish Bets On Asian FX As Easing Of China COVID Curbs Boosts Outlook - Reuters Poll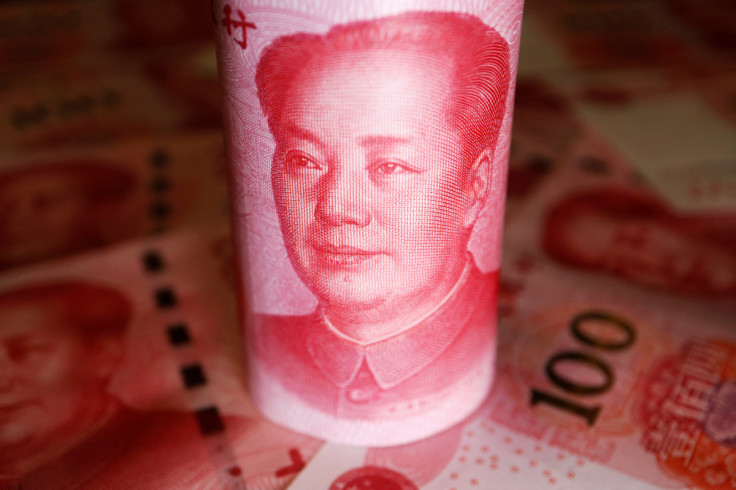 Bullish bets on the Singapore dollar and the Malaysian ringgit further consolidated to scale five-year highs as a fizzling U.S. dollar rally and China's pivot from its strict COVID-19 curbs boosted investor appetite for Asian emerging currencies, a Reuters poll showed on Thursday.
Investors were bullish on all nine Asian emerging currencies for the first time in nearly two years, with bets firming after a massive downturn against the greenback last year due to the U.S. Federal Reserve's aggressive monetary tightening.
"Positions on the Asian currencies are likely to remain steady with a bias to appreciate given the fact markets are pricing in a smaller rate hike by the U.S. Federal Reserve," said Suresh Ramanathan of RHB Group.
The appetite for high-risk Asian assets has been boosted by a double dose of China, a manufacturing powerhouse and the region's largest trading partner, dismantling its stringent COVID-19 curbs and improving bets that local central banks are nearing the end of their tightening cycle.
Last week, the Malaysian central bank surprised the market by standing pat on its benchmark interest rate after four consecutive hikes in 2022, while Bank Indonesia signalled its tightening cycle was ending owing to cooling inflation.
Long positions on Singapore's dollar and the Malaysian ringgit firmed to touch their highest level since January 2018, while those on the Indonesian rupiah jumped sharply from prior survey to multi-year highs, a fortnightly poll of 10 analysts showed.
The Singapore dollar, the only Asian currency to have appreciated last year, has also started 2023 on a strong footing, advancing 2.1% so far to trade at its highest since April 2018.
"That Singapore's core inflation remained elevated (in December) and still showed signs of stickiness strengthens our conviction for the MAS to tighten policy in April, supporting a stronger Singapore dollar in the medium term," Maybank analysts said in a note.
Separately, the U.S. Federal Reserve will start its two-day policy meeting next week, and markets have priced in a 25-basis-point interest rate hike, a step down from the central bank's 50 bp and 75 bp increases seen last year. [FEDWATCH]
The poll also showed bullish bets on the Philippine peso hit highest level in more than two years, with long positions slightly easing on Thai baht, China's yuan, and South Korean won.
Meanwhile, long positions on the Indian rupee were observed for the first time in a year, however, bets on the unit were the least in comparison with its peers.
The Asian currency positioning poll is focused on what analysts and fund managers believe are the current market positions in nine Asian emerging market currencies: the Chinese yuan, South Korean won, Singapore dollar, Indonesian rupiah, Taiwanese dollar, Indian rupee, Philippine peso, Malaysian ringgit and the Thai baht.
The poll uses estimates of net long or short positions on a scale of minus 3 to plus 3. A score of plus 3 indicates the market is significantly long the U.S. dollar.
The figures include positions held through non-deliverable forwards (NDFs).
The survey findings are provided below (positions in U.S. dollar versus each currency):
DATE USD/ USD/ USD/S USD/I USD/T USD/I USD/ USD/ USD/T
CNY KRW GD DR WD NR MYR PHP HB
26-Jan-23 -1.2 -1.1 -1.40 -1.15 -0.68 -0.47 -1.2 -0.7 -1.77
9 4 5 8
12-Jan-23 -1.5 -1.3 -1.31 -0.10 -0.67 0.07 -0.8 -0.6 -1.85
8 9 2 1
15-Dec-22 0.08 -0.5 -0.85 0.92 -0.22 0.63 -0.3 -0.1 -0.69
5 6 5
1-Dec-22 0.63 -0.1 -0.3 1.08 0.15 0.76 -0.0 0.33 -0.16
5 2
17-Nov-22 0.74 0.21 -0.06 1.06 0.84 1.13 1.18 0.89 0.4
03-Nov-22 1.81 1.38 0.47 1.57 1.81 1.47 2.02 1.36 1.34
20-Oct-22 1.96 2.02 1.13 1.83 1.98 1.60 2.33 1.94 2.00
06-Oct-22 1.94 2.25 1.53 1.86 2.12 1.55 2.22 2.16 2.08
22-Sept-22 2.09 2.39 1.61 1.35 2.37 1.23 1.90 1.94 1.86
08-Sept-22 2.04 2.33 1.54 1.13 1.93 1.35 1.89 1.70 1.59
© Copyright Thomson Reuters 2023. All rights reserved.