Bunny Ranch Brothel Plans To Accept Bitcoin
Nevada brothel owner Dennis Hof told International Business Times he hopes all seven of his brothels, including the infamous Bunny Ranch, will offer bitcoin payment options by early March. "There are people out there that are not coming here because there is not enough anonymity in their credit card, in their debit card, and they don't have the access to a lot of cash without their wife seeing the withdrawals," Hof said. "With this [bitcoin], nobody knows. And that's what the Bunny Ranch is about, privacy and discretion."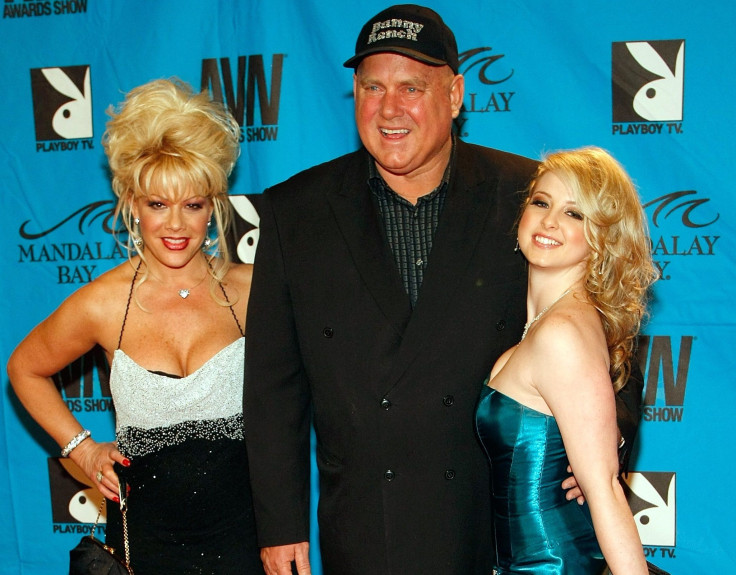 Although bitcoin transactions are all transparent on a public ledger, not anonymous, it takes a high level of expertise to track transactions. Most people could not easily unmask a bitcoin wallet's true owner.
Hof said at least a few customers every day have been asking about bitcoin recently, out of around 100 customers per day. "We are the official brothel of Silicon Valley," he said. "These people are demanding it." For the moment, Hof's plan is to process the bitcoin transactions just like a credit card payment then pay the 540 female employees a standard amount in dollars. The sex workers themselves would not transact with cryptocurrency or engage with this aspect of the business. This means they might not benefit from the advantages of bitcoin payments, such as avoiding discrimination from financial institutions.
Hof also told IBT four "big players in the bitcoin industry" approached him with offers to help launch his own brothel cryptocurrency. His legal team is currently exploring these offers. "We're definitely digging into it," he said. Other Nevada businesses, such as The Legends Room, already offer sex workers the choice to be paid in dollars or cryptocurrency. That club is also curious about other blockchain networks, such as Ethereum and Ripple's XRP. Hof plans to start with bitcoin only, managed by the business itself, because brothels have strict laws compared to strip clubs. "We're a very high profile business worldwide. So we can't screw this up," he said. "The girls are really excited."
Cryptocurrency is quickly becoming a commonplace aspect of the sex industry. Yet even though many freelancers find additional independence through cryptocurrency, it is still rare to find sex workers or women in leadership positions at crypto-savvy businesses. A few notable exceptions include Leah Callon-Butler, engagement director at the blockchain project Intimate, and entrepreneur Kayden Kross, founder of Trenchcoatx and SpankChain advisor. Trenchcoatx will start accepting bitcoin payments in 2018.
Adult performer Brenna Sparks has been involved with the cryptocurrency community for years. She has developed an online following with her tech-savvy tips for managing tokens. She will soon venture into the tech industry itself by vlogging for the Ethereum-based media startup Expanse. Many performers in the sex industry have relatively short careers, just like athletes or other entertainers. As bitcoin becomes increasingly popular across diverse sectors of the sex industry, many performers see the blooming cryptocurrency industry as an opportunity to gain new skills. Plus, performers are often paid large amounts in cash, albeit with less predictability than some other careers. This offers unique opportunities for investing.
"I strongly believe that people in the adult industry make for some of the best investors, when they manage the finances correctly," Sparks told IBT. "Most performers do not feel the money is worth it, or at the very least, we deserve more...Cryptocurrencies, especially altcoins, definitely take that away and truly make the work worthwhile."
Sparks told IBT cryptocurrencies should not be seen as company shares. So performers are not necessarily entitled to participate in blockchain-oriented business decisions. However, she sees cryptocurrency as an opportunity to empower sex workers with more direct and transparent payment channels. "I believe that performers should have the ability to be paid in at least an established form of crypto, like bitcoin, Dash, Ethereum, or Ripple," Sparks said. "If the business makes great profits from using cryptocurrencies, I really do not see what right an employee has to those gains...I think it's up to the workers to decide if they wish to hold their cryptocurrencies and hopefully profit from them."
© Copyright IBTimes 2022. All rights reserved.
FOLLOW MORE IBT NEWS ON THE BELOW CHANNELS