Sex Industry Entrepreneurs Look Beyond Traditional Startup Funding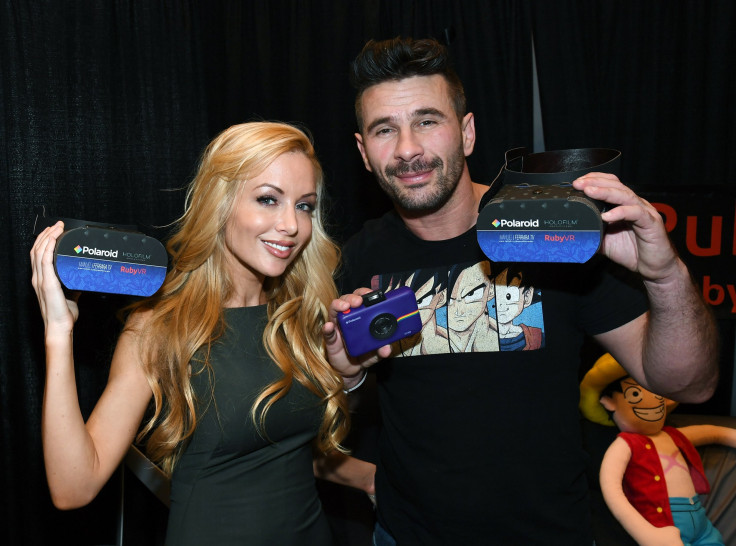 "There's an explosion of female-centric things right now," porn star and tech-savvy entrepreneur Kayden Kross told International Business Times, saying the phenomena helps people like feminist pornographer Erika Lust flourish in a male-dominated industry.
Lust is no longer an outlier, she's the harbinger of a wider shift fueled by high-tech gadgets, web broadcasting and online fundraising. The sex industry is in the middle of a global revolution, which could overturn the whole system's power dynamics.
There are a growing number of sex tech innovations by women entrepreneurs, from female-centric sex toys to social platforms, plus a crop of new apps like Rendevu and regulated broadcast sites like Chaturbate that make it easier for independent sex workers to safely manage their own work environments. There's only one problem: sex industry entrepreneurs still can't get funding.
Read: Cryptocurrency Increasingly Popular, Safer Payment Option For Sex Workers
According to TechCrunch, female tech founders received only 15 percent of all seed funding dollars in the first two quarters of 2017. Although there's no data yet to prove the specific disparity among sex industry startups, MakeLoveNotPorn founder Cindy Gallop told IBT the situation is even worse for entrepreneurs working with adult products or content.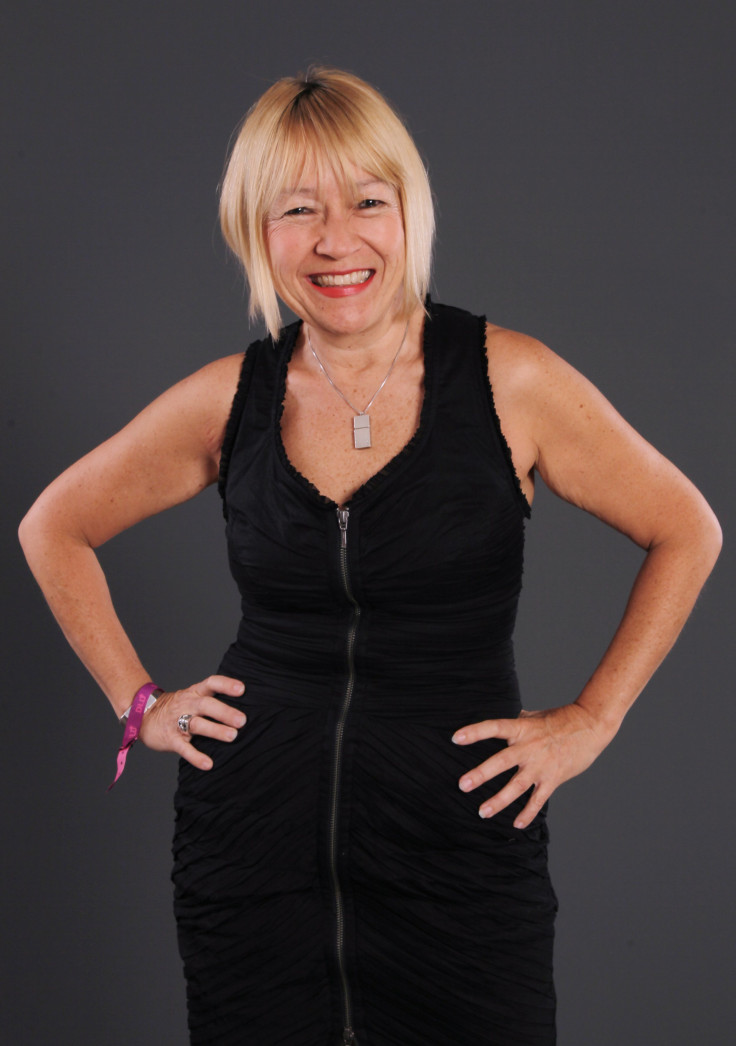 "Every piece of business infrastructure, any other tech startup can just take for granted. We can't because the small print always says: no adult content," Gallop said. Even tech industry staples like Mailchimp and Vimeo still shy away from adult content, no matter how educational it may be. According to Gallop, she receives at least one message a day from sex tech entrepreneurs around the world struggling to get funding and business services despite demand.
"It took me four years to find one bank here in America that would allow me to open a business bank account for MakeLoveNotPorn," Gallop said. "Our single biggest operational challenge has been payment processing. PayPal won't work with adult content, Stripe can't."
To be fair, Gallop said the founders of Stripe are personally supportive of her social video platform, meant to offer a healthier alternative to mainstream porn by promoting images of real relationships and sexual dynamics instead of sensational fantasies. But Gallop said conflicts with a bank forced Stripe to decline opportunities for collaboration.
Banks widely discriminate against industries with social stigmas, like adult content and cannabis, which has already inspired people from the latter to turn to bitcoin and cryptocurrency wallets instead. "The three huge, disruptive opportunities in tech today are sex, cannabis and blockchain," Gallop said. "The blockchain and bitcoin community is very supportive of what we're doing. … A lot of people said to me, you should make an ICO [initial coin offering ]."
Gallop said her company, and the broader sex tech industry, is particularly ripe for tokenized funding models. But, at the moment, she can't consider that kind of undertaking now. Her entire operation is run by just two full-time employees, herself included. Even so, her platform received more than submitted 1500 videos so far, with around 200 participants.
That's why Gallop plans to establish All The Sky Holdings, the world's first sex tech fund, using the privateer holdings model to leapfrog despite the social stigmas deterring venture capitalists. She hopes to raise enough money to hire developers and fintech experts for opportunities she doesn't have the tech skills to tackle on her own. "Every single challenge that I've encountered is a huge business opportunity in itself," Gallop said.
Some retailers, like Pleasure's Peak, already let shoppers swap bitcoins for high-tech sex toys. And there are plenty of indirect ways for cryptocurrency users to shop for feminist products like Crave's Vesper vibrators on Amazon and Overstock. However, so far porn sites have been the first to integrate cryptocurrency directly into their business models.
Read: Porn Meets Tech: Pornhub Videos Now Sync Up With Sex Toys
"I think cryptocurrency does represent alternative solutions for funding through crowdfunding," John Carvalho, CCO of XO Media, told IBT. "I think, in a lot of ways, it already has changed the industry." XO Media is the parent company behind the world's first bitcoin-only adult entertainment site, XOtika.TV, which claims to have 270,545 unique users so far.fto
Like other camming sites, Romania-based XOtika.TV lets viewers tip performers directly but takes around half of these tokens as commission. Italian cam girl Tiffany Royal, told IBT the rise and fall of bitcoin prices influence how much users want to tip her. Some days she hardly makes any money, while others earn her four or five bitcoins even after XOtika.TV's cut. At today's prices, that would mean Tiffany earned around $8,500 in a single day.
"I always earn something, there's no week were I didn't make anything" Tiffany said. "[Bitcoin] is both my retirement plan and investment." Tiffany, who has been a cam girl for five years, noticed more over half a dozen camming sites started offering bitcoin payment options for customers over the past two years. But she said Xotika.TV is still the only site that lets her keep her earnings as cryptocurrency, instead of automatically converting it into fiat currency like dollars or euros.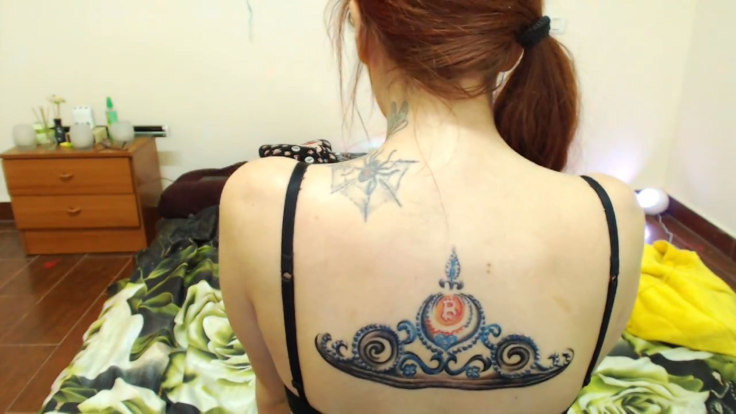 "One of the most important and best things about this is privacy," she said. "As a cam girl, I value my privacy a lot." Tiffany also noted viewers who pay her in bitcoin tend to have a different dynamic versus communities on non-crypto-friendly sites. They talk more openly about the business side of her work, use less abusive language and show more respect for her opinions about technology in general. "I do find myself talking about bitcoin with a lot of them," she said. "On other platforms, these types of conversations [about common interests beyond sex] are rare."
Now bitcoin payments are becoming more popular in mainstream porn as well. Kross, co-founder and president of Trenchcoatx.com, said her company plans to offer bitcoin payment options by early 2018. The first motivation was customer demand, increasing privacy for people who pay for porn on her site. After learning more about bitcoin, Kross said she came to believe cryptocurrency could help entrepreneurs overcome institutional discrimination.
Most credit cards, banks and payment processors that work with the sex industry require higher fees than they would for other online businesses or tech startups. Kross said her company pays up to 15 percent on transaction fees alone. "If I had my way, everyone would pay in bitcoin," Kross said. "Bitcoin completely wipes out the issue of processing fees for me, on top of making a more anonymous transaction for the other side [viewers], which is very, very attractive for a lot of people."
That's not to say bitcoin integration is an easy process. Angie Rowntree, founder of the "porn for women" site Sssh.com, told IBT her company accepted bitcoin before but didn't see any traction. "Since then, cryptocurrency has really come into its own and I will certainly try it again," Rowntree said in an email.
Kross agreed the niche market for bitcoin payments makes blockchain updates hard to prioritize in her budget. Although some researchers estimate there are 10 million bitcoin holders worldwide, a 2016 Pew Research Center survey found only 1 percent of Americans have actually used bitcoin. "If it weren't an early adoption technology, if [bitcoin] were more widely used, I might even say listen, I only take bitcoin," Kross said. "But we're just not there yet."
© Copyright IBTimes 2022. All rights reserved.
FOLLOW MORE IBT NEWS ON THE BELOW CHANNELS