Beyond Bitcoin: Blockchain Tokens In The Sex Industry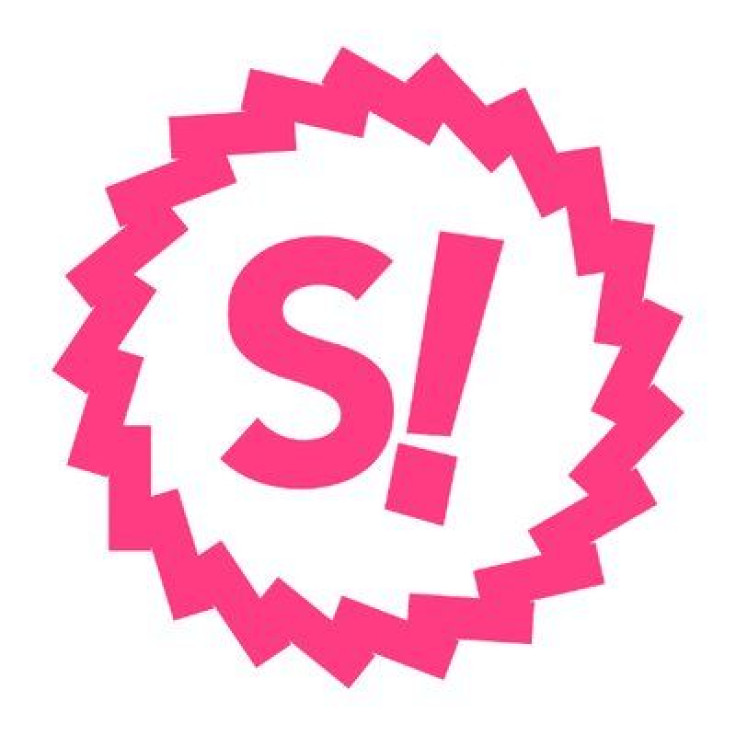 Sex workers around the world are using bitcoin and other cryptocurrencies to avoid rampant discrimination from the financial services sector. Adult film stars sometimes find their bank accounts shut down or frozen without warning. The same goes for fintech mobile wallets like PayPal. Many individuals across the sex industry, even entrepreneurs with high-tech startups or online shops, face this discrimination even though their jobs are perfectly legal. And yet mainstream businesses that profit from adult content, like hotels and media companies, don't face the same issues.
Now several blockchain projects are launching cryptocurrency initiatives specifically designed for sex workers. ABC News estimated the official porn industry alone is worth $10 billion, pulling in more money every year than the NFL, NBA and MLB combined. Yet performers themselves see only a tiny fraction of those profits.
Initial coin offerings could offer new, direct fundraising models for the adult entertainment industry. Cryptocurrency could also give sex workers more control and independence than ever before.
One such token sale, by the California-based startup SpankChain, is funding an Ethereum-based platform for adult content that will pay performers far more than mainstream porn studios and camming sites. SpankChain's initial coin offering will launch on October 24.
"The hard cap on the SpankChain token sale is $69M," adult performer Janice Griffith told International Business Times. "A few million dollars have already been committed through the token pre-sale and our team will be determining the final amount to raise based on the market demand."
Many mainstream camming sites, where sex workers perform live webcam shows, already use tokens instead of fiat currency for tipping models during the performance. Viewers type requests in a live chatroom and tip accordingly. However, these tokens are restricted to the platforms themselves. Providers charge high fees to use the platform and cash out, sometimes more than half of the performer's earnings.
In contrast, SpankChain's token SPANK is meant to subsidize platform fees. The startup will charge models just five percent of their earnings to broadcast on the blockchain-powered camming site and two percent of earnings from the broader marketplace, for products like traditional porn videos. The startup is even giving away $500 worth of ether and SpankChain tokens to the first 1,000 models to sign up for the new platform.
"By using the Ethereum blockchain as the base system of record, SpankChain is much more resilient to discrimination from banks and payment processors," Griffith said. "Adult performers holding their money in cryptocurrency don't have to worry about banks or financial institutions like PayPal freezing their accounts, which is an extreme issue that all sex workers face due to the surrounding stigma."
Griffith is a member of SpankChain's founding team with four years of experience in the adult industry. She said SpankChain will be different from other token-driven platforms in several ways. SpankChain will accept a multitude of Ethereum-based tokens, including ether itself which currently sells for around $340 each. Unlike regular camming tokens, SPANK tokens aren't built to be cashed out. These tokens act more like a dynamic license, allowing the holder to broadcast content and even sell her leftover access.
This business model overturns industry power dynamics on multiple fronts. It grants the performers themselves co-ownership over the platform through SPANK tokens, since they also include governance voting rights. The blockchain-based platform will also help adult filmmakers distribute their work directly and confidentially, without relying on studios. The platform will go live in early 2018.
Another startup called Pink is hosting its own cryptocurrency fundraiser without a token sale. Instead, it accepts fiat currency and a range of cryptocurrencies, including the privacy-centric token Monero. The fundraiser closes on Oct. 15, when the team hopes to have between $1.5 and $5 million. Sarah Stevens, sex worker and vice president of Pink's business development, told IBT the company has raised around $720,000 so far. If their fundraiser falls short, the team plans to sell additional equity to its investors then try again after completing the beta version of the app.
Pink is focused on independent escort services, not online content. It will launch in Toronto in 2018. The mobile app will in some ways be similar to Rendevu in Australia and the United Kingdom, with the added bonus of a detailed screening system for clients and a focus on freelance workers instead of agencies. Pink also plans to launch in the United States by next summer, where prostitution is widely illegal except for places like Nevada. Because of this legal issue, the team is keeping employee identities anonymous and investing heavily in both privacy and security features for the platform.
Both of these startup ideas are still fighting an uphill battle. Less than 100 models have reached out to SpankChain about the upcoming platform. Meanwhile, only a few sex workers are involved in Pink's startup so far. It would be inaccurate to paint this growing tokenized fundraising push as a sex worker-led movement. Like the broader cryptocurrency community, most of these teams are predominately men from outside the sex industry. "People want to capitalize on what sells," Stevens told IBT. "I think some of these companies don't see sex work as a serious business."
However, teams like Pink and SpankChain are striving to involve sex workers in these projects from the ground up. Stevens said there needs to be broader education about blockchain technology for the adult industry, and legal reform, in order for new blockchain-savvy models to avoid the same unequal dynamics of the traditional sex industry.
It's difficult for any startup to go from fundraising to true sustainability, much less a platform hampered by the social stigmas against both cryptocurrency and sex work. Regardless, it's clear cryptocurrency will reshape the sex industry as it continues to gain more widespread adoption.
"I think cryptocurrency in general will be widely adopted in the sex industry," Griffith said. "Because of its reliability and it's resistant to discrimination by banks and governments."
© Copyright IBTimes 2023. All rights reserved.