Cable Bills Rising: Amid Comcast-TWC Merger Scrutiny, FCC Media Bureau Report Shows Pay-TV Price Hikes Outpacing Inflation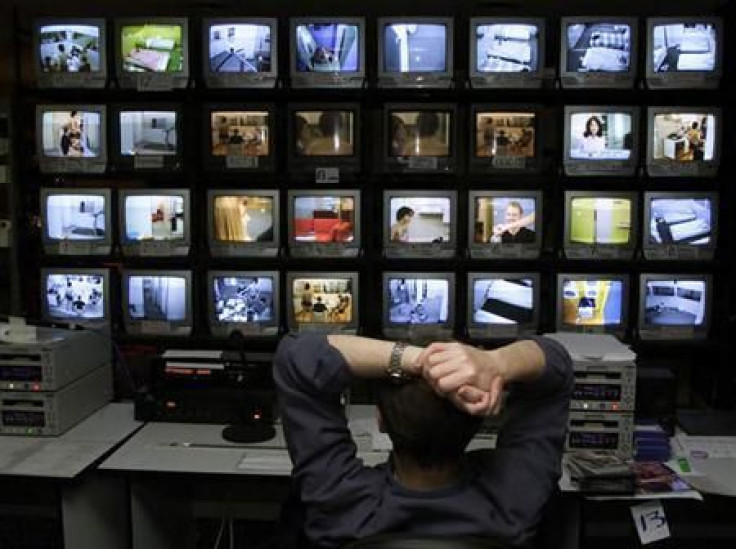 Here's a disturbing fact your wallet already knows: U.S. cable bills are biting into a larger chunk of your monthly budget, and there's little evidence the trend will slow down anytime soon.
According to a new report from the Federal Communications Commission, the average bill for basic cable in the United States rose 6.5 percent in 2012, while the average bill for expanded basic cable rose 5.1 percent. That's about four times the rate of inflation, which rose just 1.6 percent during the same 12-month period, according to the Consumer Price Index.
The numbers were posted last week as part of the FCC Media Bureau's annual survey of cable rates. For at least the past two decades, the report shows, the average monthly cable bill has risen about $2 to $3 per year. The average household now pays about $64.41 per month, nearly triple what they paid in 1995, when the FCC began keeping tabs.
The rapid increases are likely to spur further criticism of the major cable providers, which critics say operate in an environment virtually free of competition. More than three-quarters of American households have no choice in local cable providers, the Economist reported in March. The cable industry's perceived monopoly has gained particular scrutiny this year in the wake of a proposed merger between the country's two largest providers, Philadelphia's Comcast Corp. (NASDAQ:CMCSA) and New York-based Time Warner Cable Inc. (NYSE:TWC), a deal consumer advocates say will lead to further hikes.
"Comcast's dominant position in the marketplace and incentive to favor its own content will give it enormous power," Delara Derakhshani, policy counsel in the Washington office of Consumers Union, the policy and action division of Consumer Reports magazine, said last month. "That means prices will likely continue to climb, consumers will have fewer choices, and customer service will get even worse."
Cable companies say the monopoly argument is outdated, and that they're facing increased competition from satellite-TV companies like DirecTV, fiber-optics providers like Verizon's FiOS and emerging players like Google Fiber. "More than ever, depending on the market, you can see up to four or five providers," TWC's spokesman Bobby Amirshahi told International Business Times.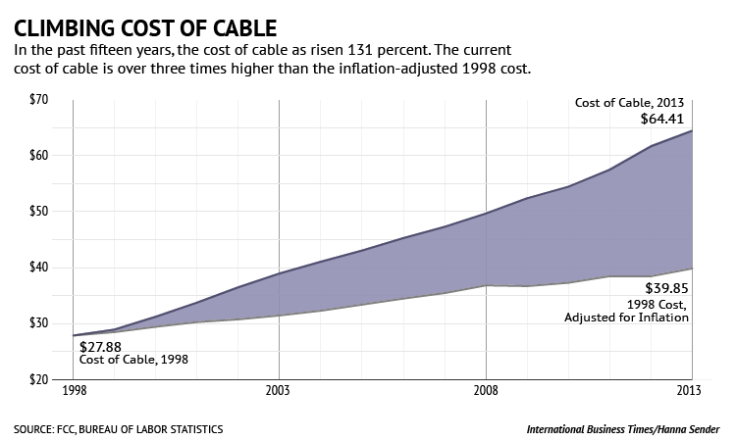 As the FCC report shows, rising programming costs account for a large part of cable's price increase. The per-channel cost for cable customers rose 2.1 percent, or 48 cents per channel, in 2012. That's a trend cable companies have been complaining about for some time, in particular with regard to retransmission fees charged by the major broadcasters, which are expected to rise 10 to 12 percent per year over the next three years. So contentious is the issue that viewers are now being dragged into sometimes-vicious battles between cable providers and content companies, such as the fight between TWC and CBS that resulted in a monthlong blackout of the Eye Network last year.
Amirshahi said such skirmishes are a necessary evil. "Time Warner Cable has taken a stand against huge fee increases by local broadcast TV stations and we work hard to come up with reasonable agreements," he said. "In the past, you have seen stations blacked out when an agreement cannot be reached, and we realize that puts you in the middle of our dispute. The government requires Time Warner Cable and other TV providers to carry local broadcasters, and ultimately, if we don't agree to pay, broadcasters can withhold their channels, which hurts our customers."
Programming costs aside, customers can only be sure of one thing: they're paying more for cable each year, to the point where the rising rates of pay television are emerging as a third certainty along with death and taxes.
See how cable's cost increase compares to other industries: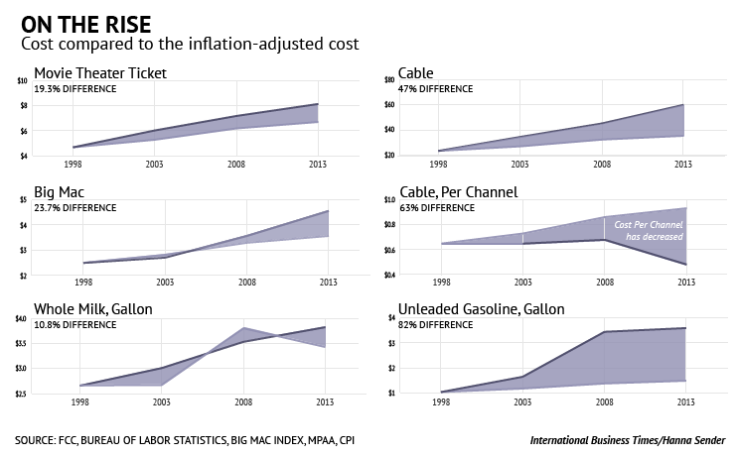 Got a news tip? Email me. Follow me on Twitter @christopherzara.
© Copyright IBTimes 2023. All rights reserved.
FOLLOW MORE IBT NEWS ON THE BELOW CHANNELS