Comcast, AT&T Lag Behind Google, Yahoo And Microsoft In Protecting Your Data From US Government, Says EFF Report
Philly cable giant doesn't require warrants for government access to sensitive user data.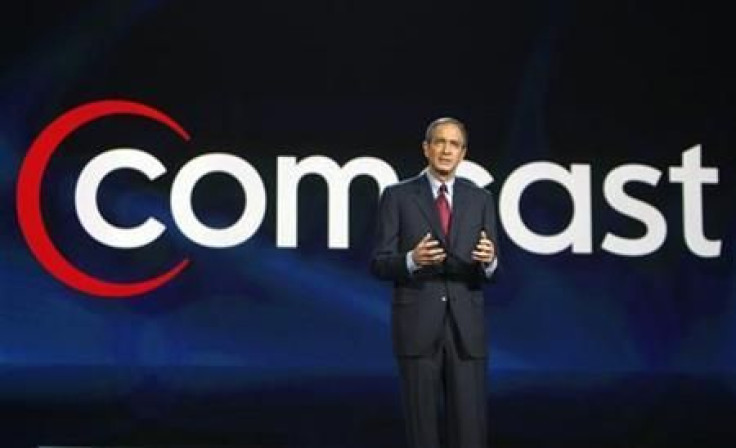 In its bid to win support for its proposed merger with Time Warner Cable, Comcast has insisted that it needs to expand its footprint if it is going to compete with global Internet companies like Google and Yahoo. But the cable giant based in Philadelphia isn't taking its competitors' cues when it comes to keeping Uncle Sam away from your private data.
The Electronic Frontier Foundation on Thursday released the results of its 2014 "Who Has Your Back?" report, which looks at what major tech companies are doing to safeguard user data from government intrusion. The report shows that Comcast Corporation (NASDAQ:CMCSA), while making improvements over the past two years, still lags the industry in key areas of data protection, including requiring a warrant for access to content and fighting for privacy rights in Congress. What's more, the company still hasn't come out to publicly oppose mass government surveillance, as other tech companies have.
At the same time, EFF wrote, Comcast has made strides since 2011, the first year "Who Has Your Back?" was published. Most notably, Comcast published its first transparency report this year, following in the footsteps of Internet companies like Google Inc. (NASDAQ:GOOG) and Facebook Inc. (NASDAQ:FB). The report was released in March in the wake of Comcast's announcement that it is seeking to acquire Time Warner Cable Inc. (NYSE:TWC). "This is a vital step for transparency and worthy of commendation," the study's authors wrote. "However, Comcast has not yet adopted best practices like requiring a warrant for content or providing notice to users about government data requests."
Overall, the report gave Comcast three out of six stars, the best score it has earned since 2011. But that still by far lags the six-star ratings earned by Google, Facebook, Yahoo Inc. (NASDAQ:YHOO) and Microsoft Corporation (NASDAQ:MSFT). A representative for Comcast didn't immediately respond to a request for comment.
AT&T Inc. (NYSE:T), another major Internet service provider, performed even worse than Comcast, earning only two out of six stars. Like Comcast, the Dallas company published its first transparency report this year, but it doesn't require a warrant for data access, nor does it tell its customers about government data requests, according to EFF. "The best practice is to give users prior notice of such demands, so that they have an opportunity to challenge them in court, but we also recognize that prior notice is not always possible, for instance in emergency situations," EFF wrote.
Of the three major ISPs rated by EFF, Verizon Communications Inc. (NYSE:VZ) rated the highest with four out of six stars -- a vast improvement over the zero stars it earned last year. "While Verizon has made remarkable progress in the last year, it has room to improve," EFF wrote. "In particular, Verizon has yet to adopt a policy of informing users when the government seeks their data."
Read the full 2014 report, "Who Has Your Back?" here.
© Copyright IBTimes 2023. All rights reserved.