California Leads US States In EV Charging Stations - IBT Graphics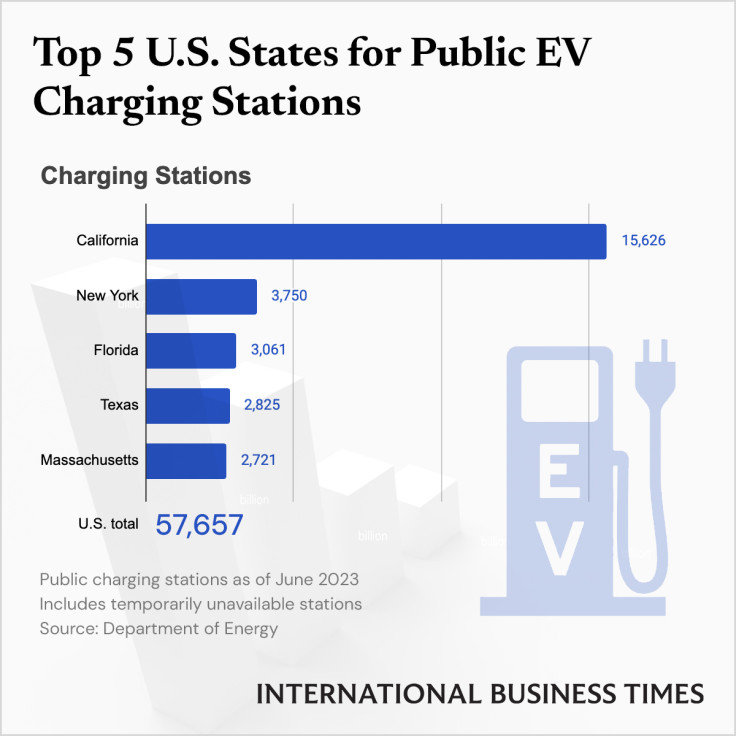 Electric vehicles sales in the United States increased by more than 60% in 2022. A key to their adoption is how the charging infrastructure can keep pace. There are now about 58,000 public charging stations across the U.S., according to the US Department of Energy's Alternative Fuels Data Center.
So far, California is leading the list of states with the most number of public charging stations (15,626), with 41,140 ports. This is more than four times the number of public charging stations in New York, which is the second-highest-ranked state. The U.S. has more than 146,000 public EV chargers distributed across over 57,000 charging stations.
Several states provide free electric vehicle charging, be it unlimited or with a time cap between 30 minutes and 4 hours of free charging. The Golden State continues to rank top in the list of states providing free charging stations. More than $10 billion is set to be invested in EV charging infrastructure in the U.S. over the next five years, with a focus on communities located in areas with poor access to electric charging.
© Copyright IBTimes 2023. All rights reserved.