'Call of Duty: Modern Warfare II' Beta Arrives September: Release Schedule, How To Play
KEY POINTS
"Call of Duty: Modern Warfare II" is set to roll out on Oct. 28
The game is playable on various gaming platforms
"Call of Duty: Modern Warfare II" is this year's iteration to the popular "COD" series
The highly-anticipated beta schedule of "Call of Duty: Modern Warfare II" is now available, as the norm for early testing of the upcoming title continues this year.
Here are the details, including how to access the game's beta.
Infinity Ward, the gaming studio behind the upcoming game "Call of Duty: Modern Warfare II," finally announced the beta schedule at the recent Call of Duty League (CDL) Championship on Monday. Like the franchise's previous betas, access is categorized by gaming platform and people pre-ordering the game.
Scheduled during two separate weeks next month, the beta starts with an exclusive for PlayStation users, with early access available from Sept.16 until Sept. 17. PlayStation gamers, who were not able to pre-order the game, can still try it from Sept. 19 until Sept. 20.
It is worth noting PlayStation Plus is not a requisite to access the "Call of Duty: Modern Warfare II" beta.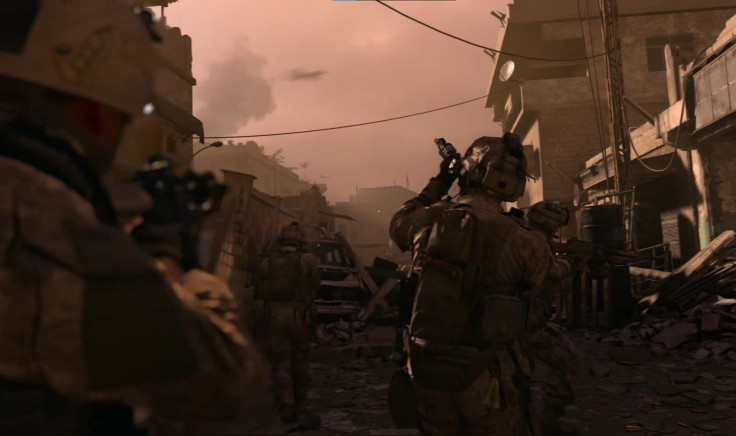 From Sept. 22 until Sept. 23, gamers using other gaming platforms, who have pre-ordered the game, can access the beta. The ultimate open beta access will be available from Sept. 24 until Sept. 26.
Aside from the beta schedule, Infinity Ward also teased about the game's multiplayer map called Grand Prix, set on a racetrack. The gaming studio noted the map will be available during the game's beta.
Gaining early access to the game's beta is very simple. Gamers just need to pre-order it on their preferred platform. This applies to all pre-orders, regardless of the manner they purchase it.
Fans of the successful game franchise got a treat last June when the gaming studio announced "Modern Warfare II." It also assured gamers the next event, scheduled on Sept. 15, will include the full Multiplayer launch.
"Modern Warfare II" is Activision's latest offering for its "Call of Duty" game series. The upcoming title is scheduled to roll out on Oct. 28.
For those who want to get a glimpse of the game, the official gameplay reveal video is available below.
The game will be released on PlayStation 4, PS5, Xbox One, Xbox Series X, Xbox Series S and PC via Steam and Battle.net.
© Copyright IBTimes 2022. All rights reserved.
FOLLOW MORE IBT NEWS ON THE BELOW CHANNELS