Cameroon Treating Boko Haram Prisoners Humanely, Government Says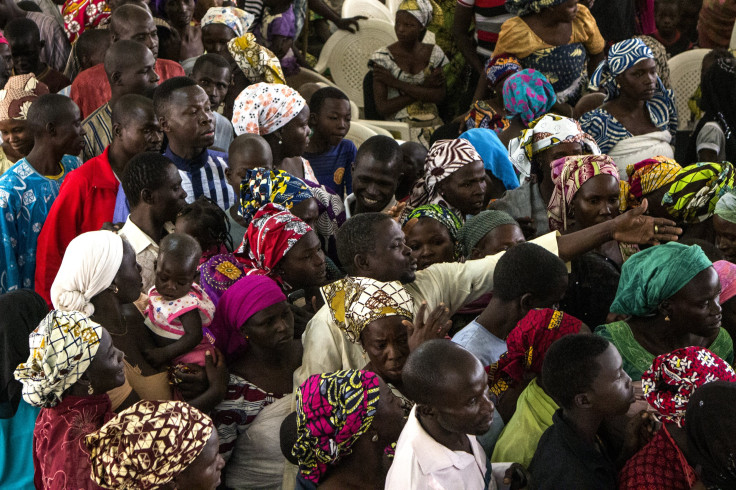 (Reuters) — Cameroon is treating hundreds of suspected Boko Haram militants in its prisons humanely despite the death of 25 in a prison cell last December, a government minister said on Friday, rejecting a rights group report that accused the army of abuses.
Information Minister Issa Tchiroma said several of the Boko Haram suspects were arrested with arms in their possession, while others were caught with mobile phone videos in which they were filmed slitting the throats of their victims.
The Boko Haram suspects "were not summarily executed. They will be tried according to the laws of the land," Tchiroma, who is also government spokesman, told a news conference.
He rejected a January report by the regional human rights organization REDHAC that accused the army of rights abuses in the northern region where it was battling Nigeria's Boko Haram Islamist sect.
Cameroon soldiers, alongside armies from neighboring Chad, Niger and Nigeria have launched an offensive against the Sunni jihadist group, whose six-year insurgency to establish an Islamic emirate in northern Nigeria, is threatening the stability of the region.
REDHAC said in its report that some soldiers had carried out acts of intimidation and torture to obtain information about Boko Haram, and in some cases, some soldiers had looted properties from the population in the north.
REDHAC also said that some 50 prisoners suffocated in a prison cell.
Tchiroma said, however, that 25 out of 56 suspected militants were discovered lifeless in a prison cell on Dec. 28, and an investigation was ongoing to determine the cause.
Tchiroma did not say exactly how many Boko Haram suspects were being held in total. A senior Cameroon military officer told Reuters in February that nearly 1,000 suspects were in various prisons in the north.
(Reporting by Anne Mireille Nzouankeu; Additional reporting and writing by Bate Felix; Editing by Leslie Adler)
© Copyright Thomson Reuters 2023. All rights reserved.
FOLLOW MORE IBT NEWS ON THE BELOW CHANNELS