Can Boeing's (BA) C-17 Globemaster Be Saved And What Does Its Demise Mean For The US Air Force?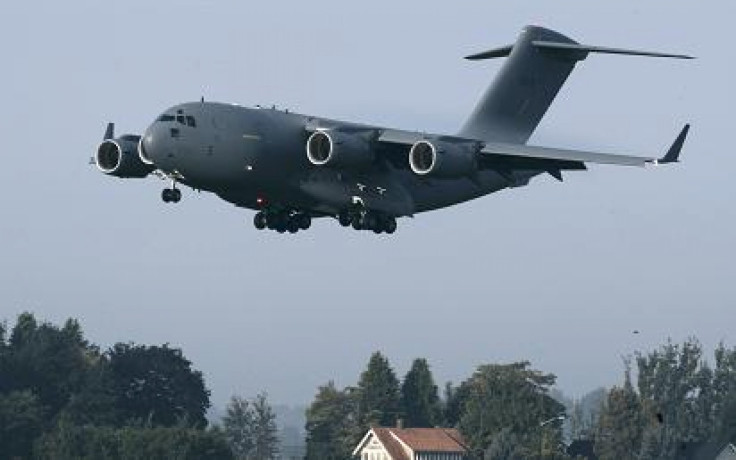 After delivering 257 C-17 Globemasters in 22 years, the Boeing Company (NYSE:BA) will likely close the Long Beach, Calif., plant where it has built the giant cargo planes. The shutdown sometime in 2015 would result in the loss of about 4,000 jobs and leave the U.S. military with no long-term plan for a replacement aircraft.
The U.S. Air Force received 224 of the planes -- nearly all of the Globemasters that Boeing delivered. It became a stalwart of strategic transport in the 1990s and 2000s, and it was a key reason the Long Beach plant has remained open for so long. But in September, Boeing delivered its final C-17 to the Air Force, effectively sealing the fate of the plant and its workers.
While Boeing is working on potential orders, they only have nine left in the book, of which seven are destined for India and two for an unnamed customer, probably Kuwait, according to Richard L. Aboulafia of the Teal Group. The remaining booked orders will bring production of the aircraft to the end of 2014 with contracts in place to supply parts beyond that year.
However, a further 13 aircraft are being built on spec with the hope that a buyer will be found. This so-called "white tail" strategy -- building the aircraft with no guaranteed customers -- represents a $620 million liability, according to Boeing in its second-quarter earnings report. India is said to be interested in six and South Korea is considering four. The remaining three could potentially go to existing customers, such as the U.K., NATO, Australia or Qatar.
One factor that could keep the Long Beach plant open beyond 2015 is Saudi Arabia, which according to Aboulafia needs an aircraft like the C-17, although it has been in negotiations to purchase 20 C-130J aircraft, which shares some characteristics of the C-17. Aboulafia points out that Saudi Arabia is negotiating for about 60 fewer C-130J aircraft than it actually needs, a possible sign that Saudi Arabia has its sights on buying some C-17s. If Saudi Arabia does in fact announce its desire to purchase C-17s in the next 12 to 24 months, the life of the massive aircraft -- and employment at the Long Beach plant -- could be extended to 2016 or 2017.
Japan has also been touted as a new potential buyer, in part because it needs an aircraft like the C-17 and because the Kawasaki C-2 jet it is developing is smaller and as expensive as the $218 million C-17. While this is unlikely, it's being reported that should the production of the new aircraft fail to go ahead for any reason, the country would likely turn to Boeing for around 10 to 20 new C-17s.
While Boeing's order book is teeming with other aircraft business, namely the new 777X, Aboulafia says the end of C-17 production raises questions for the U.S. Air Force's long-term strategic plan to replace the aircraft.
"In short, unless Saudi Arabia comes through with an order in the next year or so," wrote Aboulafia in an October blog post on the Teal Group website. "The U.S. will find itself in a few years with no strategic transport production line, and an ageing fleet of 220 C-17s and 49 C-5Ms. There is no research and development money to create a new strategic transport."
As yet, no long-term replacement has been announced, but this may be in part due to the C-17's longevity and the fact that aircraft twice as old are still flying in the U.S. fleet. The oldest C-17 is just over 15 years old and the newest is just a few months.
© Copyright IBTimes 2023. All rights reserved.
FOLLOW MORE IBT NEWS ON THE BELOW CHANNELS