Canada's John Baird Flies To Egypt To Discuss Release Of Al Jazeera Journalist Mohammad Fahmy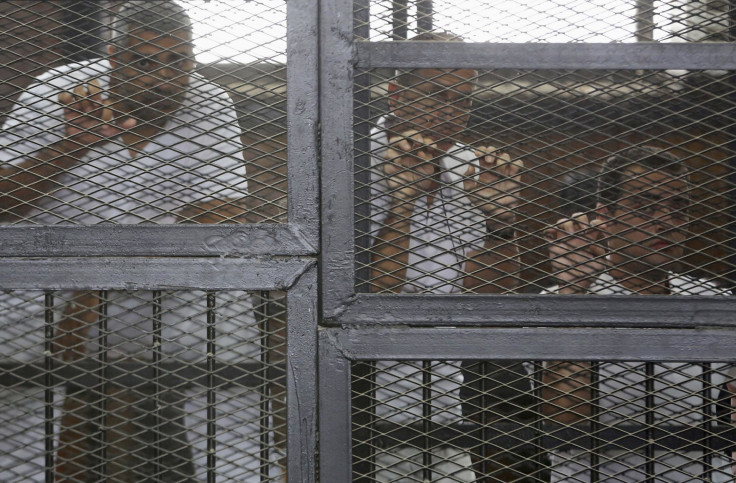 John Baird, Canada's foreign affairs minister, flew to Egypt late Monday to discuss the release of Mohammad Fahmy, the imprisoned Canadian-Egyptian journalist, who was working for Qatar-based news network Al Jazeera. Fahmy was arrested in 2013, along with two other Al Jazeera journalists, on charges of spreading false news and supporting Egypt's outlawed Muslim Brotherhood.
Baird is reportedly expected to discuss the matter with government officials, including the Egyptian president, foreign minister and prominent religious leaders.
Fahmy's lawyers are fighting for his release and deportation to Canada. His family has been told that his deportation was in the "final phase" now, CBC News, a Canadian news network, reported.
Last November, a new law was passed in Egypt that allowed foreign convicts or suspects to serve their sentence or be tried in their own country.
The three Al Jazeera journalists have been detained in Egypt for more than 300 days so far even as Al Jazeera claims the accusations against the journalists are false. The other two journalists held along with Fahmy are Peter Greste, a correspondent for Al Jazeera English, and Baher Mohammed, a producer for Al Jazeera English. Earlier this month, Greste's family had put an application to have him released by a presidential decree in Egypt, after a court ordered retrial for the three imprisoned journalists.
Last July, Egyptian President Abdel Fatah al-Sisi had acknowledged that the sentences handed down to the journalists had a "very negative" impact on Egypt's reputation. "The verdict issued against a number of journalists had very negative consequences, and we had nothing to do with it," Sisi had said at the time, according to The Guardian, adding: "I wished they were deported immediately after their arrest instead of being put on trial."
© Copyright IBTimes 2023. All rights reserved.