Car Crash Avoidance Systems Lack Industry Software Standards, And This Could Be A Problem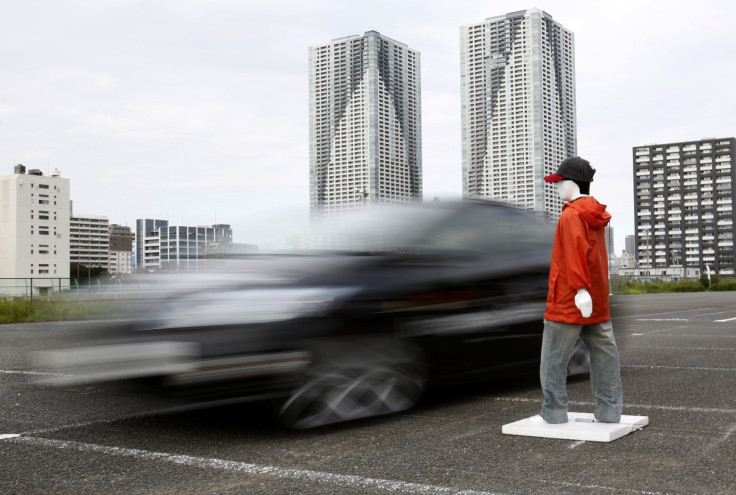 You're driving on a highway in a car that scans the road ahead to automatically apply the brakes in situations where rear-end collisions are imminent. But then the highway curves, and the car mistakenly reads the guardrail as another vehicle and begins to decelerate for no apparent reason.
This scenario could unfold, the U.S. National Highway Traffic Safety Administration said this week, in 19,502 Acura MDX midsize crossovers and Acura RLX luxury sedans. Just days before, NHTSA said it was looking into driver complaints of a similar issue in 2014 Jeep Grand Cherokees. Honda says the Acuras can be fixed using a software update to recalibrate the sensors. The announcements come even as federal safety regulators push for all automakers to include collision-avoidance systems in their cars.
Though no accidents or injuries have been reported related to these and other issues concerning collision-avoidance technology, flaws could leave consumers worrying that cars might react like confused robots. And some experts argue a lack of industry standardization in automotive software used to control the systems increases the likelihood of dangerous flaws and glitches.
"Collision-avoidance and lane-keeping features are the most important pieces of technology going into cars right now, but as with anything, it has to be done well," said Alain Kornhauser, lead faculty adviser of Princeton University's Autonomous Vehicle Engineering team. "But we still need to do a substantial amount of work so that these false alarm rates go to zero, or very close to zero."
Kornhauser supports the use of the technology that insurance industry data shows reduces accidents, even as the kinks that could cause them are still being worked out. On Monday, the U.S. National Transportation Safety Board called for forward collision-avoidance systems to become standard equipment in all cars sold in the U.S., much like seat belts and air bags.
But Patricia Herdman, a software-testing consultant for the financial services industry, has been an outspoken critic of rushing new auto safety technologies to the market. She says industry regulators like NHTSA, which is still studying collision-avoidance technology, have yet to fully comprehend how much software plays a role in critical vehicle functions.
"Our cars have 30 to 100 embedded electronics inside them," said Herdman, author of "When Cars Decide to Kill," a call to action for increased regulatory scrutiny of automotive software. "But we don't have software safety laws, and companies can cut corners and rush this technology. The NHTSA is not adequately skilled to handle software issues."
David Zuby, executive vice president and chief research officer for the Insurance Institute for Highway Safety, says collision-warning systems and forward-pointing sensors that scan for potential front-to-rear collisions have proved to reduce accidents, according to insurance claims data. But, he added, these systems are relatively new, and automakers still are working out the bugs.
"All of those sensors have certain limitations," said Zuby. "But generally speaking, we've seen that the systems -- the warning and the auto braking -- are doing a pretty good job."
As with any car purchase, consumers should do their research when investigating collision-avoidance features because they are not all created equally. For its part, the Insurance Institute for Highway Safety began reviewing vehicles' crash-prevention systems in late 2013, giving certain Subaru, Cadillac, Mercedes-Benz and Volvo vehicles high marks. The 2014 Jeep Grand Cherokee that is being investigated received one of the lowest ratings.
When it comes to new auto safety technology, it's still a matter of buyer beware.
© Copyright IBTimes 2023. All rights reserved.
FOLLOW MORE IBT NEWS ON THE BELOW CHANNELS