Car Technology: Voice Controls Can Be As Just As Distracting To Drivers, Says New Study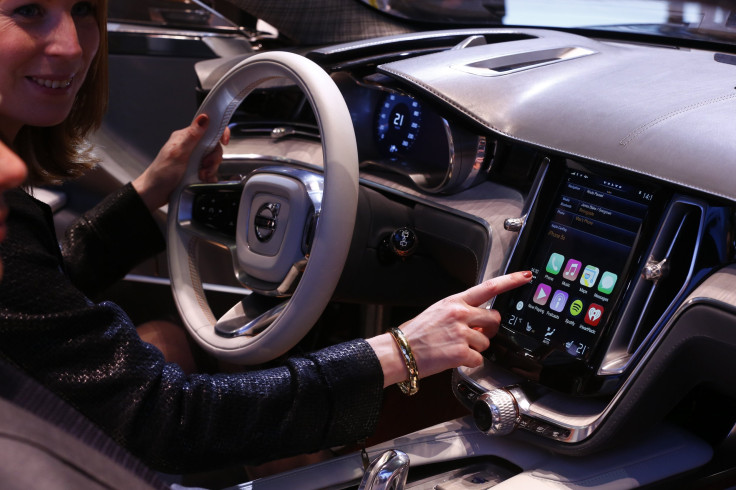 Talking to Siri and her digital cousins can be perilous. Hands-free voice interfaces, according to a study, can cause dangerous driver distractions even if a driver's eyes are on the road and both hands are on the wheel, a phenomenon called "inattention blindness." As automakers look to reduce distractions inside their vehicles with high-tech add-ons the findings suggest they might provide drivers with a false sense of confidence.
The study, led by David Strayer, director of the University of Utah's Center for the Prevention of Distracted Driving, found that although a driver's eyes can be pointing forward, his or her brain may be concentrating on dictating an email or using the proper voice commands that a system recognizes.
"Nearly every vehicle sold in the U.S. and Europe can now be optionally equipped with a voice-based interface," the report said. "However, a large and growing body of literature cautions that auditory/vocal tasks may have unintended consequences that adversely affect traffic safety."
The study released Tuesday by the AAA Foundation for Traffic Safety in Washington placed test subjects in a simulator and asked them to send text messages, update Facebook profiles and change their electronic calendars using voice commands through six in-car interfaces. The findings concluded drivers could end up using as much cognitive power to interact by voice as they would using a hand-held device.
"There are plenty of videos [of the test subjects] of the driver asking the computer to do one thing and the computer would do something else, like dialing the wrong phone number," Jurek Grabowski, researcher at the AAA Foundation for Traffic Safety, told International Business Times. "The driver would get frustrated trying to hang up from an incorrectly dialed number." Grabowski said one of the mentally taxing actions most likely to cause inattention blindness is dictating an email.
This isn't something automakers are pointing out in their literature about new voice-command options, such as Ford Motor Co.'s Sync or Hyundai's Blue Link, which play up the safety of in-car voice commands. "Numerous studies demonstrate the safety benefits of hands-free device use compared to hand-held or manual use," Ford said in its 2013-14 sustainability annual report. "The benefits are seen in improved or more cautious driving performance as well as object and event detection."
Not all in-car voice command systems are equal, of course. Researchers found more "rigid" systems, like those that call for drivers to recall specific commands and speak clearly, are more likely to cause driver frustration and increase cognitive effort. More "robust" systems, like those that can understand various voice commands to do the same thing, are less likely to cause driver distraction because the interfaces are easier to use.
Out of the six in-car voice command systems they studied, the researchers found Toyota's Entune to be the least likely to cause inattention blindness. The following is how they rated each system on a scale of 1 to 5, in which 1 is the least likely to cause cognitive distraction:
Toyota Entune – 1.7
Hyundai Blue Link – 2.2
Chrysler's Uconnect – 2.7
Ford's MyFord Touch – 3
Daimler AG's Mercedes Command – 3.1
General Motors' OnStar – 3.7
© Copyright IBTimes 2023. All rights reserved.