Caribbean Cruise Ships Forced To Change Itineraries Over Hurricane Dorian
Fearing threat from advancing tropical storm Dorian to the Eastern Caribbean, many cruise lines have changed their itinerary.
Currently, Dorian is heading toward Barbados. Officials in St. Lucia, Barbados, and St. Vincent have already issued a tropical storm watch.
According to cruise news, Royal Caribbean is the first cruise line to announce the change in ship itineraries. It is making sure that guests covered under various cruise deals are not inconvenienced by potential bad weather conditions.
Accordingly, Harmony of the Seas, one of the largest cruise ships in the world departing Port Canaveral, Florida today will sail with a changed cruise program for a 7-day cruise.
Instead of sailing the original Eastern Caribbean voyage, the ship will sail the Western Caribbean now. Harmony of the Seas will now go to Perfect Day at CocoCay, Cozumel, Roatan, and Costa Maya.
The ship will report back to Port Canaveral on September 1.
The National Hurricane Center has notified that tropical storm conditions are expected to prevail in the Lesser Antilles, the Caribbean islands comprising Barbados, Antigua, St. Kitts, Dominica, Grenada, St. Lucia, St. Vincent, Grenadines, and Trinidad & Tobago.
Symphony of the Seas Itinerary Change
Symphony of the Seas is the second vessel going with a new itinerary. It left Miami on August 24 and has rerouted to a Western Caribbean itinerary.
Under the changed plan, the cruise ship will visit Labadee, San Juan and Perfect Day at CocoCay, Royal Caribbean's private island. The ship will not visit St. Maarten.
Chief Meteorologist James Van Fleet is updating the latest Hurricane movements via Twitter.
Carnival Cruise Line is monitoring storm Dorian at its Fleet Operations Center in Miami.
Important Western Caribbean destinations
The Allure of the Seas, leaving August 25 from Fort Lauderdale also took up a Western Caribbean sailing plan.
Accordingly, the Labadee, Falmouth, and Cozumel will be changed with Nassau, St. Thomas and St. Kitts.
However, many cruise lines making Eastern Caribbean sailings next week have not planned any changes so far.
NHC hurricane update
According to the National Hurricane Center, the current velocity of Tropical Storm Dorian is 430 miles and is brewing east of Barbados and heading west at 14 MPH.
The storm has maximum winds of 40 MPH and could become a category 1 hurricane with winds taking the speed of 75 MPH by Wednesday before lashing Puerto Rico.
Dorian will become a tropical depression by Friday morning.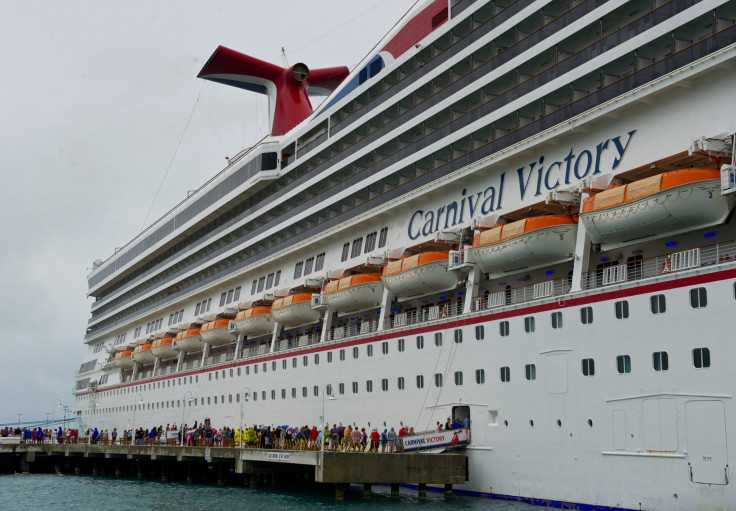 On the latest hurricane news, Dorian is expected to strengthen into a hurricane by Wednesday, after the storm has barrelled into the Caribbean.
"Right now it's a tropical storm and we are expecting it to strengthen close to or reaching hurricane intensity as it approaches," said NHC meteorologist Michael Brennan.
Puerto Rico was badly hit by Hurricane Maria in 2017 and it killed more than 3,000 and the damage was estimated to be more than $90 billion.
© Copyright IBTimes 2023. All rights reserved.