Carlyle Raises $3.9B For Private Equity's Second Biggest Asia Fund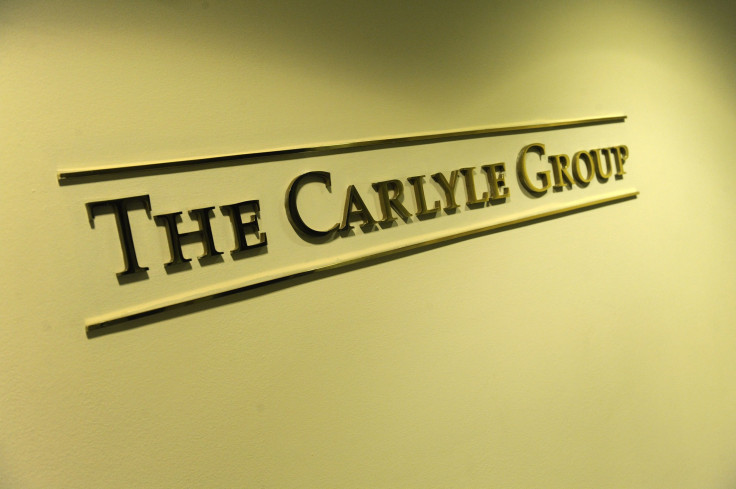 (Reuters) - Carlyle Group, one of the world's largest private equity firms, said on Monday it has closed its fourth Asia fund at $3.9 billion, the second-largest private equity fund ever raised for Asia investments.
The new fund adds to an estimated record $140 billion of uninvested capital, or dry powder, that private equity firms have raised for the region, prompting worries that there is too much money chasing too few deals.
But Carlyle's co-head of Asia buyouts, X.D. Yang, dismissed those concerns.
"The regional economy has become much, much bigger. Ten years ago a $500 million equity investment was huge, but today it's a medium-sized deal," Yang told Reuters in an interview.
"The companies are getting bigger, the economies are getting bigger, and the private equity funds and deals are getting bigger," he added.
Carlyle Asia Partners IV, which will invest in deals in Asia excluding Japan, is 53 percent larger than the firm's previous fund for the region, and exceeded its target of $3.5 billion.
It is second only to KKR & Co's $6 billion Asia fund raised last year, and has already invested $700 million in equity in security systems firm ADT Korea.
By comparison, since the close of KKR's fund in July last year, KKR has announced eight deals which if completed would be worth around $2 billion in equity.
Carlyle is also raising funds for a separate fund to invest in Japan, aiming to gather as much as $1 billion, investors with knowledge of the plans have told Reuters.
FEES CUT
The fundraising for Carlyle's fourth Asia fund was not easy, with KKR's record fund as well as other rivals providing stiff competition for capital. Like others in the industry, Carlyle cut its fees and brought in high net worth investors to help with the fund-raising.
Investors with direct knowledge of the matter said Carlyle reduced its management fees to 1.5 percent from the usual 2 percent. It also hired Goldman Sachs to raise money from the bank's private wealth clients, at a fee of 3 percent of capital raised. They declined to be identified as Carlyle has not made the details public.
Carlyle declined to comment on aspects of its fundraising. A representative for Goldman Sachs was not immediately available for comment.
Yang said many of Carlyle's investments over the next five to seven years would be in companies likely to benefit from strong economic growth in the region.
He believes restructurings of China's state-owned enterprises, like the one being conducted at oil giant Sinopec Corp, as well as growth in the country's emerging technology companies offer opportunities for big ticket deals.
"Look at the new economy in China, and you see the scale of companies like Alibaba. That's a sector where you could see someone make a $500 million investment at the right time, and maybe achieve a $5 billion profit," he said.
Yang, who joined Carlyle in 2001 after stints at Merrill and Goldman, is the man behind the firm's signature Asia deal, an investment in China Pacific Insurance (Group) Co Ltd (CPIC).
It gave Carlyle its biggest dollar profit on an investment globally, with the private equity firm garnering a total profit of over $4 billion - five times the amount it invested between 2005 and 2007 for a 17 percent stake.
© Copyright IBTimes 2023. All rights reserved.