Carmelo Anthony drops 31, Knicks Beat Grizzlies 110-108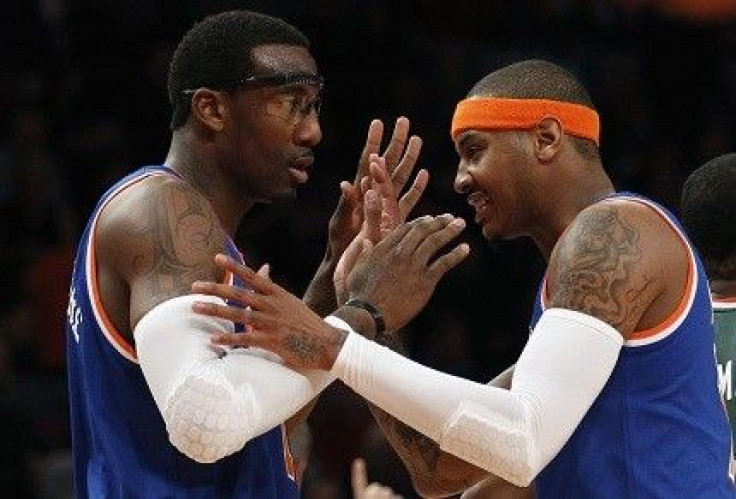 The Knicks keep inching closer and closer ot the fifth seed in the playoffs since the addition of Carmelo Anthony.
This time, Anthony helped the Knicks to a win on a 16-footer with less than a second left to beat the Memphis Grizzlies at FedExForum, 110-108.
New York wins its third straight game thanks to Anthony's heroics, and are now just two-and-half games out of fifth-seed Atlanta.
Memphis found a way to claw back in the game, but the Knicks survived the onslaught. The Knicks led by 17, but the Grizzlies had a big fourth quarter, and then Anthony's shot sealed the game for New York.
Amare Stoudemire added 26 points and six rebounds. Toney Douglas, playing in the place of Chauncey Billups, added 18 points and 10 assists.
It was a screen and roll between me and Melo, said Stoudemire explaining the play that set up Anthony's winning shot.
Tony Allen led Memphis with 22 points. The Grizzlies shot an impressive 94.3 percent from the free-throw line.
The Knicks travel to play Dallas on Thursday.
© Copyright IBTimes 2023. All rights reserved.