Carmelo Anthony Leaving Rockets? Chris Paul Responds To Rumors
Houston Rockets point guard Chris Paul is unaware about recent reports surrounding Carmelo Anthony but offered his full support to his teammate.
The Rockets put an end to a two-game losing run by defeating the Indiana Pacers on Sunday night in a 115-103 victory to take their record to 5-7. However, a notable absentee was Anthony who was "out" due to illness for the second game in a row.
Leading up to the Pacers game, there were reports Houston were strongly considering cutting Anthony after what has been a poor start to the season for last season's No. 1 Western Conference seed.
This was despite Rockets general manager Daryl Morey coming out in support of Anthony, stating reports citing the blame on him were unfair.
"One of the reasons I'm here, besides it's 10 games in, about, is I think there's just a lot of unfair, like, rumors and everything going around about him," Morey said before the Pacers game. "He's been great with us. As Coach [Mike D'Antoni] said yesterday, his approach has been great. He's accepted every role Coach has given him — starting, off the bench, whatever it's been."
"We're struggling as a team, and it's my job, it's Coach's job to figure this thing out. But from guy one to guy 15 — and I'll put myself in there; a lot of this is on me right now — we're not playing well. We've just got to figure it out. We're evaluating everything."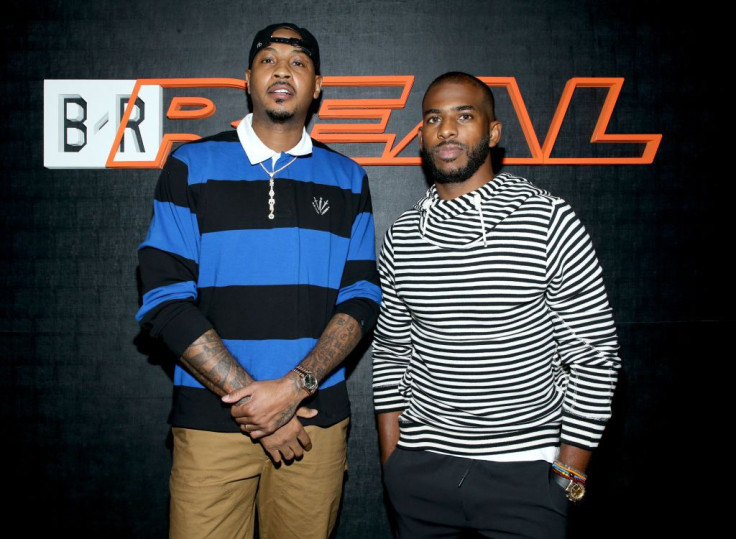 Speaking after the win over Indiana, Paul had nothing but good things to say about Anthony, though he did not seem too unaware about the reports.
"Melo has been great here," Paul told reporters after the game. "He's like a brother to me so I don't know what's been said but Melo's been great, working hard everyday so we'll see what happens. Melo is a future Hall of Famer and that's me saying that so we'll see what happens."
Paul is not the only one to offer support for the 34-year-old. Miami Heat's Dwyane Wade was another player who took to social media and urged everyone to address the real problems rather than putting all the blame on Anthony.
However, later on in the night, ESPN's Tim MacMahon reported that Rockets players and coaches believe Anthony has played his final game for the franchise.
Anthony joined the Rockets on a one-year deal earlier this summer for the veteran's minimum of $2.4 million after he received a buyout from the Atlanta Hawks. The franchise had hoped his addition would steer them closer to championship glory after being just one win away from reaching the NBA Finals last season.
It's been a tough start for Houston though, who have already lost nearly half of last season's tally of 17 defeats. Anthony in particular, is averaging a career-low 13.4 points along with 5.4 rebounds and 0.5 assists in 29.4 minutes per game.
The Rockets play the Denver Nuggets on Tuesday next and Anthony is not expected to make the trip either, according to MacMahon.
© Copyright IBTimes 2023. All rights reserved.