Casey Anthony Verdict: 'Not Guilty' Sparks Mixed Reactions (PHOTOS)
The most sensational murder trial of a two-year-old Caylee Anthony concluded Tuesday with a verdict of Casey, Caylee's mother, found 'not guilty' shocked many people, especially given the media coverage that defense attorney Jose Baez was losing it by throwing out crazy theories.
The jury in Casey Anthony murder trial took 10 hours and 40 minutes to decide that the accused did not kill 2-year-old Caylee Anthony three years ago.
In a dramatic and controversial conclusion to a legal battle that had the nation riveted, the jury pronounced that Casey Anthony was not guilty of first degree murder, aggravated child abuse and aggravated manslaughter. She was found guilty only in four counts relating to lying about the child as missing.
Mixed reactions were seen inside and outside the courtroom, upon the announcement of Casey Anthony found not guilty of first-degree murder of her daughter Caylee.
Casey burst into tears, hugged her lawyers, and could not hide her smile after being released from the stressful trial. The peaked nationwide attention, however, may not cease to swirl around Anthony.
Meanwhile, Crowds of people got into a rage outside the Orange County court house and social media erupted in anger over the seeming miscarriage of justice.
Nancy Grace, a legal commentator on HLN and lawyer, blasted Casey Anthony's Defense team on Tuesday for celebrating the verdict handed out earlier in the day by the jury which found the defendant not guilty of murdering, killing, or abusing her child Caylee.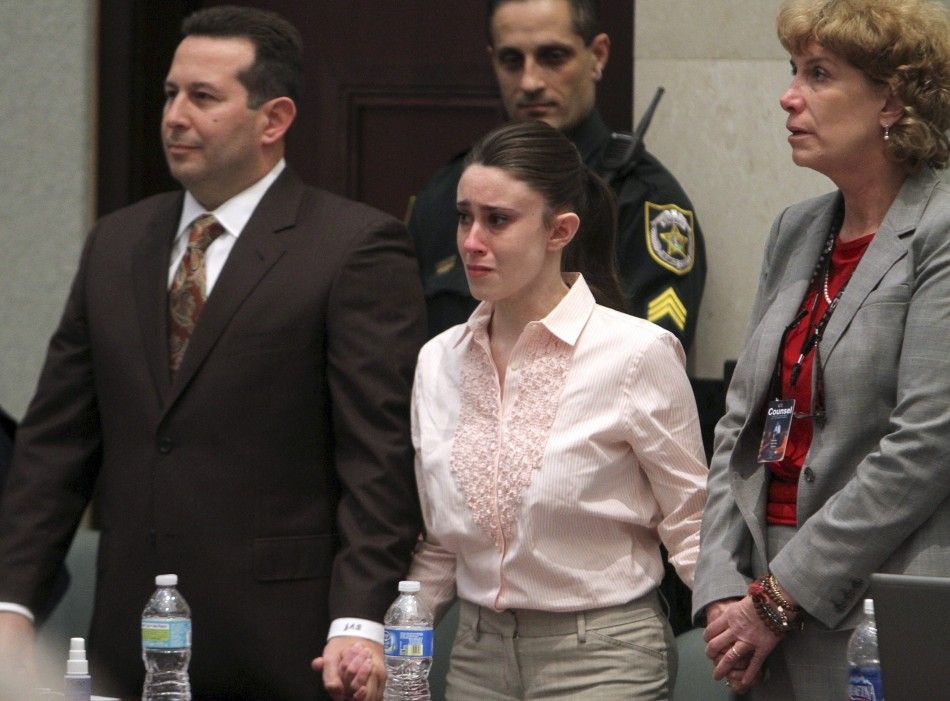 © Copyright IBTimes 2023. All rights reserved.