Catholic Church Corruption: Pope Francis Orders Vatican Audit Amid Mismanagement Allegations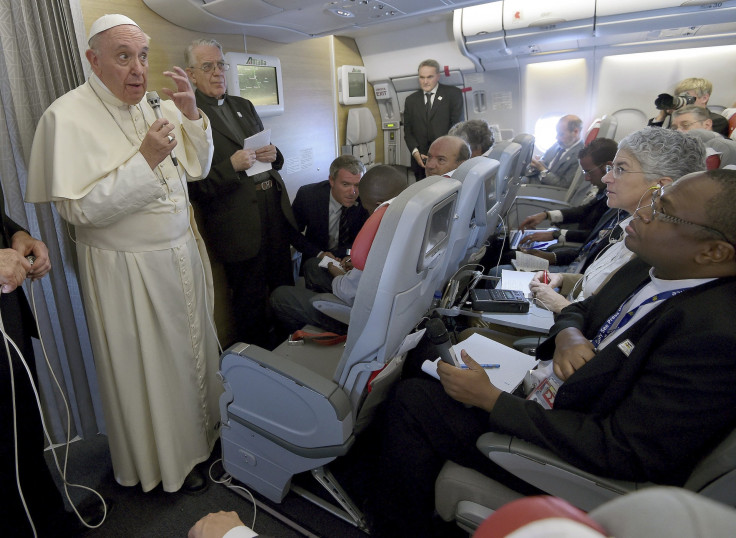 Pope Francis has ordered an audit of the Catholic Church's wealth in what is being described as an "unprecedented" look into its finances and spending, Bloomberg reported Tuesday. The Working-Party for the Economic Future was established with the Secretariat of State, the Vatican Bank and other agencies to examine potential corruption and mismanagement.
The panel will "address the financial challenges and identify how more resources can be devoted to the many good works of the church, especially supporting the poor and vulnerable," Danny Casey, a representative from the Secretariat for the Economy, said.
With advice from his economic chief, Cardinal George Pell, the pope established the working group. The audit comes at moment when five people are on trial for leaking documents about wasteful spending within the church in what has been dubbed the Vatileaks scandal. The three Vatican insiders and two Italian journalists on trial could face prison terms of up to eight years, AFP reported. All five people in the highly criticized trials have been charged with releasing documents "concerning the fundamental interests of the Vatican State."
Speaking with reporters on a flight after his recent visits to Kenya, Uganda and the Central African Republic, Pope Francis said "an error was made" with the appointment of some Vatican employees, a press statement from the Vatican said. He also said he was not surprised by the leaked information because he was aware of corruption within the church.
Since becoming the head of the Catholic Church in 2013, Pope Francis has called for greater transparency with spending. The working group first met last week and has been tasked with cutting costs and raising the church's revenue, Bloomberg reported. The Vatican has also decided to appoint one of the world's top accounting firms to review church procedures.
The Vatican Bank holds $6.4 billion in deposits, while church assets, which include real estate and artwork, are estimated to be valued at over $3 billion.
© Copyright IBTimes 2023. All rights reserved.
FOLLOW MORE IBT NEWS ON THE BELOW CHANNELS