Cavaliers Pondering Kawhi Leonard Move To Convince LeBron James To Stay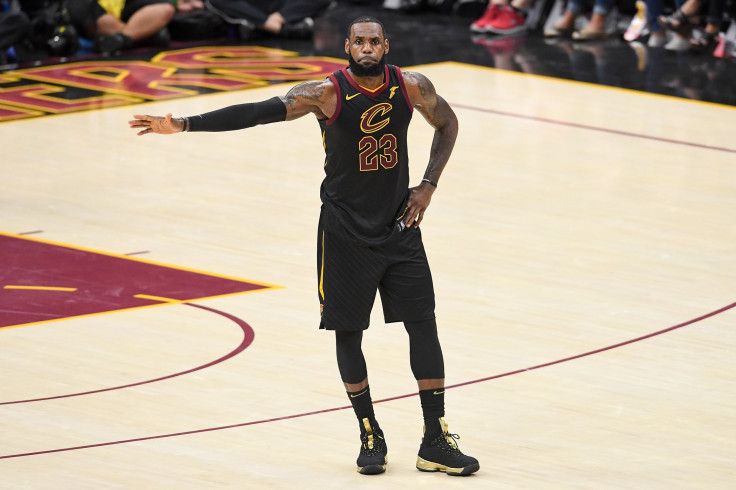 The Cleveland Cavaliers are not giving up hope of keeping LeBron James despite multiple reports suggesting he will take the option in his contract and become a free agent this summer.
The small forward's future is the most discussed topic in the NBA at the moment and there are a number of teams vying for his signature, if and when he takes up the opt-out clause in his contract with the Cavaliers.
James has led the Cavaliers to four straight NBA finals since returning to his hometown franchise in 2014, but they have managed to win just one championship in 2015 going down in the other three to the Golden State Warriors.
The Cavaliers' run to the 2018 NBA Finals was orchestrated almost singlehandedly by James, but it was not enough against the all-conquering Warriors, who have won three of the last four championships.
James is likely to leave his hometown franchise during the off-season and there have been as many as seven teams vying for his signature. Los Angeles Lakers are said to be the favorite with the Boston Celtics, the Houston Rockets and the New York Knicks all being mentioned as potential destinations.
The Cavaliers, however, are said to be keen to hold on to James and are trying to pull all the stops to keep him at the Quicken Loans Arena. According to Cleveland.com's Terry Pluto, the Cavs have contacted the San Antonio Spurs about bringing Kawhi Leonard to Cleveland.
The 2-time NBA defensive player of the year is also a player in high demand and has reportedly asked to be traded during the off-season with the Lakers said to be his preference. There have been talks about him and James linking up at the Staples Center.
"The Cavs are one of several teams making calls to San Antonio about Kawhi Leonard," Cleveland.com's Pluto said, as quoted on NESN. "It's hard to see how they can work a deal for Leonard, who has only one year left on his contract."
The Spurs are unlikely to want to let go of one of their key players, despite Leonard playing just nine times for them this past season owing to injury. He seems to have strained his relationship with his current employers, but it remains to be seen if they will allow him to leave as he still has one-year to run on his contract.
Moreover, Spurs are likely to look for massive return in order to trade Leonard, and that is something the Cavaliers do not possess. Kevin Love is their next biggest asset after James, but according to the report, a trade involving Leonard and Love is unlikely to interest Spurs.
The Celtics have also been linked with a move for Leonard and they could possess the necessary assets in terms of young players and draft picks that could convince Spurs to make the trade.
© Copyright IBTimes 2023. All rights reserved.