Celtics News: Jayson Tatum Makes Shocking Admission About His Game Following Marcus Smart Comment
KEY POINTS
Marcus Smart criticized Jayson Tatum and Jaylen Brown after the team's loss to the Bulls
Tatum knew he struggled against the Bulls
The two-time All-Star is not bothered by Smart's comments
Boston Celtics star Jayson Tatum is well aware that he is not the best, but he's working on becoming the better version of himself.
After 10 games, the Celtics found themselves in an uncomftable position and the dejection certainly reflects on the players.
It can be recalled that Marcus Smart criticized Tatum and Jaylen Brown after the Celtics' loss to the Chicago Bulls, claiming the two All-Stars "don't want to pass the ball," per ESPN.
Speaking to Mass Live following the Celtics' recent loss to the Dallas Mavericks, Tatum admitted that the team has already addressed it.
Though he's not really happy about Smart's comments, he knows that he got things to "work on" in his game.
"We still a team, we still figuring it out, we still trying to win games," Tatum confessed. "It's not like upset or sad about whatever. Let's move on and try to figure it out."
"We talked about it, had a team meeting I guess," he added. "But I know how to play basketball, I've been doing it a long time, pretty successful at it. I've always made the right plays. Not perfect, I've got things I can work on. That's the good part about it. As young as I am and as good as people think I am, I have a lot to improve on."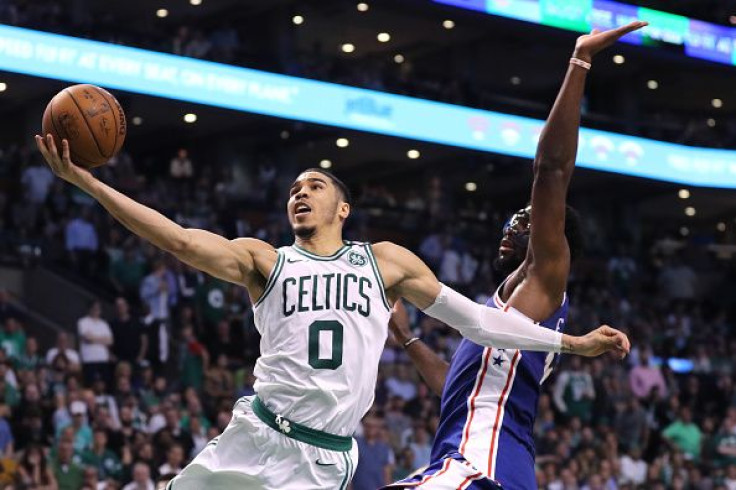 Tatum went on to acknowledge that he knew he "was struggling " against the Bulls, having nailed only eight of his 22 shots from the field.
However, the two-time NBA All-Star implied that it doesn't sum up his abilities as a basketball player.
In fact, Tatum insisted that he remains unfazed and the only time he be "worried" is when people "stop talking" about him.
"My teammates, my coaches and everyone we play know what I'm capable of," he explained. "You go through periods like that where things aren't going the way you want them to go ."
"You see everything people say and you hear everything, but that's part of it. I should be worried if you guys stop talking about me. That would be a problem. But it's part of the business, part of what I do, and take it with a grain of salt."
The C's currently have a .400 winning percentage and have gone 0-3 at home. They will be looking to end the drought when they face the Toronto Raptors on Wednesday, November 10 at the TD Garden.
© Copyright IBTimes 2023. All rights reserved.