Celtics vs. Hawks: Live Stream, Watch Online, Preview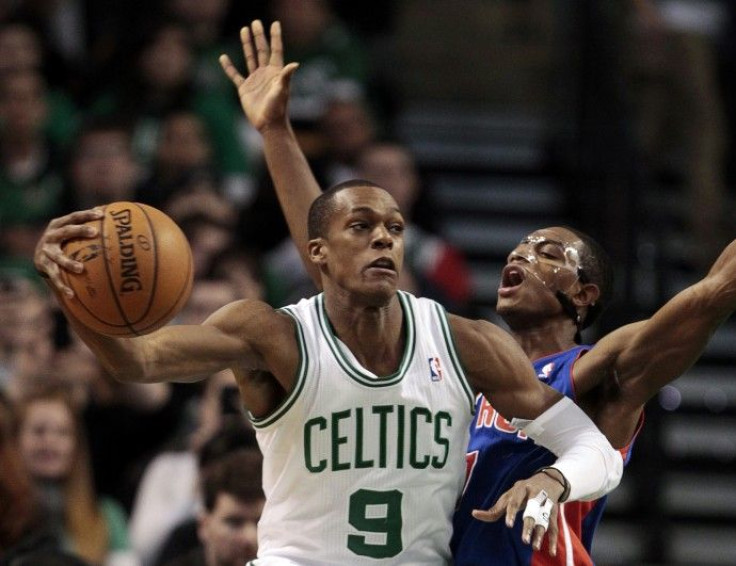 The Boston Celtics will try to close out the Atlanta Hawks on Tuesday night after building a 3-1 series lead.
The game will be broadcasted at 8:00 p.m. EST on TNT, but you can also watch a live stream online available here.
The Celtics dropped a tough Game 1 to the Hawks 83-74, but it's been all Celtics since then. The Celtics throttled the Hawks in Game 4, 101-79, and look to close out the series in Atlanta's home building on Tuesday.
Boston has relied heavily on point guard Rajon Rondo, who put up a fantastic triple-double in an overtime win in Game 3, to do it all for the older veteran heavy team. He missed Game 2 after an ill-advised bump into a referee during a frustrating loss in Game 1, but has overall done a fantastic job of switching between taking over the offense on his own and distributing the ball.
He's created matchup problems for the Hawks all series with no solution in sight. The Hawks have struggled in a lot of areas against the more mature Celtics. The Hawks' younger nucleus of Al Horford, Joe Johnson, and Josh Smith has let the aging Big Three of the Celtics -- Paul Pierce, Ray Allen, and Kevin Garnett -- get the best of them.
They've got guys who've been in wars, who've been in the trenches, who've been in these type of situations more than we have, Atlanta coach Larry Drew said. When you look at their history over the last few years with Paul and KJ and Ray, and now with the way Rondo has been playing, they've always been a dangerous team to me.
The Hawks will need their starts to step up their games in a big way in order to avoid elimination. Atlanta is averaging a woeful 86 points per 100 possessions and struggled in major ways with offensive consistency. There was some hope that Horford's return to the floor could jumpstart the slumping Hawks, but it might have created even more issues.
Drew has experimented with a lot of different lineup options against the Celtics, but the versatility has had its share of negative effects.
Whether the rotations are different or the guys don't know when they're going to play, I don't know what it is, Johnson said. You've got a whole team back together that hasn't played together since January. It is kind of tough to change that coming into Game 4 of the playoffs. That's a big adjustment.
The Hawks need to find a lineup that works on Tuesday otherwise it's another first-round exit for Drew's crew.
© Copyright IBTimes 2023. All rights reserved.