Central African Republic Rebels Free Eight Kidnapped Officials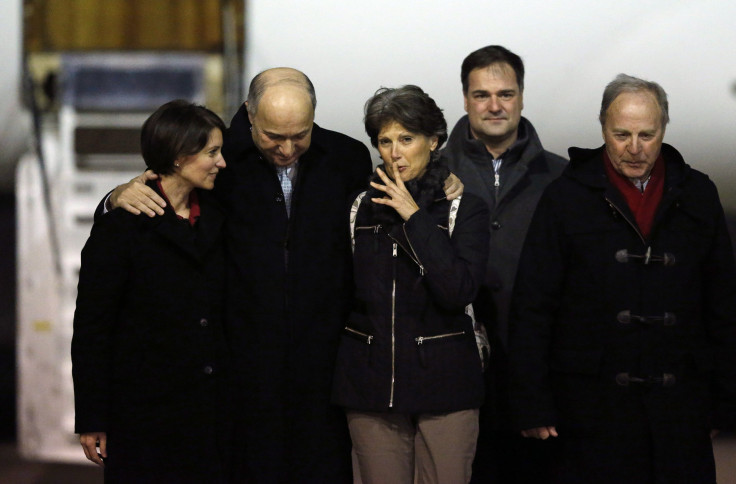 BANGUI (Reuters) - Rebels in Central African Republic on Monday freed eight local officials who were kidnapped at the weekend, but they warned authorities from the southern capital against venturing into a northern town they control.
The officials were seized in a botched attempt to kidnap a government minister on Sunday, shortly after another minister was detained in the capital. Last week, a U.N. staff member and a French charity worker were also kidnapped.
Despite the deployment of French troops and United Nations peacekeepers, Central African Republic remains in turmoil two years after northern, mainly Muslim rebels known as Seleka took up arms, unleashing cycles of violence.
Seleka fighters seized power in March 2013 but have now mostly returned to their northern strongholds after being forced to step aside early last year.
"We don't have a problem with the local authorities but the authorities in Bangui," said Maouloud Moctar, the Seleka spokesman in Kaga-Bandoro, who confirmed the officials had been handed to U.N. peacekeepers in the town, some 300 km (186 miles) north of Bangui.
"We have already warned the president that we will not accept the presence here of members of the government before the end of the negotiations in Nairobi," Moctar added, referring to talks between various factions in the conflict in Kenya.
The officials were seized as they were preparing a planned visit by Education Minister Eloi Anguimate to the town.
Earlier in the day, Armel Ningatoloum Sayo, a rebel leader turned minister for youth and sport, was kidnapped as he left church in Bangui, the southern capital.
The 'anti-Balaka' militia that rose up to challenge Seleka when they were in power, prompting waves of tit-for-tat killings in 2013, was suspected of being involved in Sayo's kidnapping.
However, the group, which has converted itself into the PCUD political party, on Monday denied any role in the kidnapping.
The string of kidnappings comes as the land-locked nation's shaky interim government is due to be preparing elections due later this year.
© Copyright Thomson Reuters 2023. All rights reserved.