French Aid Worker Kidnapped In Central African Republic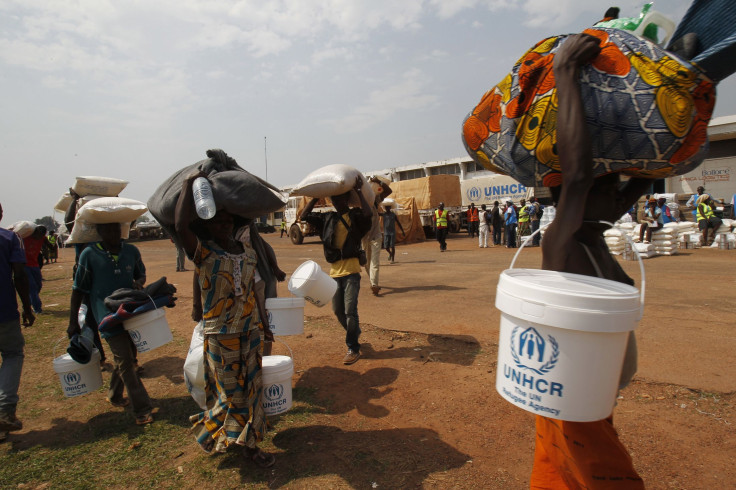 A French aid worker was kidnapped Monday in the capital of the Central African Republic. The 67-year-old French national was carrying out humanitarian work in the country when she was kidnapped, the French presidency said.
"France condemns this act ... and calls for those responsible to free our compatriot as soon as possible," the office of President François Hollande said in a statement, according to Agence France-Presse. The statement added that the French embassy in Bangui was in constant communication with an intermediary holding talks with the kidnappers.
The kidnapping highlights the increasingly dangerous situation of aid workers in conflict zones. The past few years have set new records for violence against civilian aid workers, according to a report released in August by the Humanitarian Outcomes aid agency partnership. Kidnappings are one of the many types of attacks that have spiked over the last year in countries like Syria, Afghanistan and Pakistan.
Three aid workers were among the 22 people killed in a rebel attack on a clinic in the northern Central African Republic in April. The three workers were from the medical aid charity Doctors Without Borders, which said it would re-examine its operations in the country following the attack, according to BBC News.
Humanitarian workers from the charity were also the target of an armed attack on a medical supply convoy in November. "These recent events are part of a regular increase in the number of attacks and attempts at extortion carried out against humanitarian aid workers and vehicles over the past several months and especially since October," Doctors Without Borders said in a statement, according to Reuters. The rise in attacks on humanitarian workers in the Central African Republic, which has been plunged into chaos amid sectarian violence between rival religious militias, has hindered aid distribution across the country, particularly in rural areas.
© Copyright IBTimes 2023. All rights reserved.