CEO Says NVIDIA Will Focus On Mobile, Parallel Processing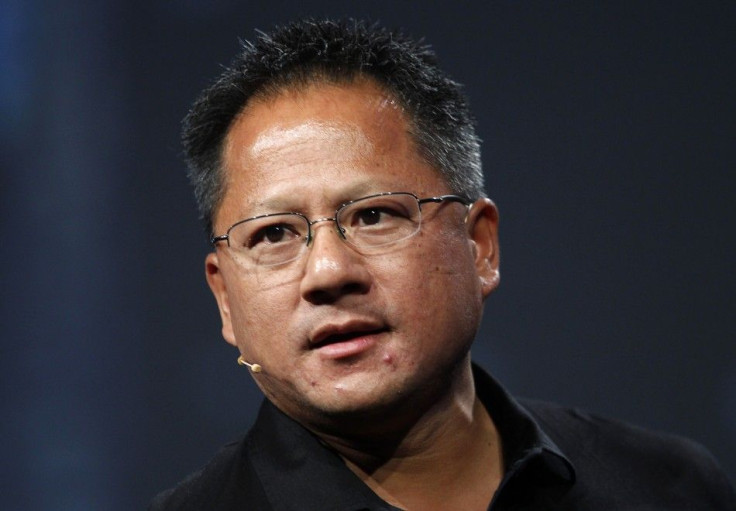 NVIDIA's chief executive officer, Jen-Hsun Huang, said the company will focus on making its signature graphics processors more energy efficient with parallel architectures, with its innovation targeting the mobile computing sector.
Speaking before a group of analysts at the company's Santa Clara, Calif., headquarters, he said mobile devices will eventually replace personal computers for many functions. The mobile device will become our most personal computing device, he said.
The growth of mobile devices, which have strict constraints on battery size and weight, is one reason NVIDIA is focusing on parallel computing architecture. It is more energy efficient, and thus offers more computing power without the need for better cooling systems and larger batteries.
One of the big drivers for mobile devices is the Internet, Huang said, because in order to make use of the immediate availability of content, the phone or tablet has to have a fully functioning browser, and that requires a fully functional computer.
Huang praised Apple for understanding that, and creating the iPhone. The iPhone is a mobile phone, but one that benefits from the Internet in a way previous devices did not. With fresh eyes a computer company could see that, he said. Apple's roll out of the iPhone was coupled with the invention of the Android OS, which grew faster than any OS before it.
Demonstrating a Motorola Atrix, Huang noted that it can do many of the things previously reserved for PCs. I have never made a phone call on it, he said. I am more likely to fire off an email or text.
Most desktops and laptops are built with Intel chips at their core, based on the x86 architecture. Huang said that the new ARM-based designs will pose no problems for people who buy PCs or mobile devices in the next few years, as Microsoft is already working on an ARM-native version of Office and NVIDIA is working with Adobe to create a version of Flash that will work well with the new processors. Microsoft has already announced that it is building a version of Windows optimized for ARM-based chips.
NVIDIA's recently released Tegra processor is an ARM-based design, and it is the brain for a number of mobile devices including the Atrix and Xoom tablet, both from Motorola. NVIDIA is also providing the graphics engine for the new MacBook Air.
Huang said the future progress in parallel processing will eventually result in enough power to make computers even thinner than a MacBook Air. If you build on a low-power processor, we can make something thin and exquisite, better than the MacBook Air, and [Apple] has done a great job on that product.
We need the processor to get better and better, he said.
To contact the reporter responsible for this story call (646) 461 6917 or email j.emspak@ibtimes.com.
© Copyright IBTimes 2023. All rights reserved.