CEOs Criticize Trump For DACA Phase-Out, Having 'No Common Sense'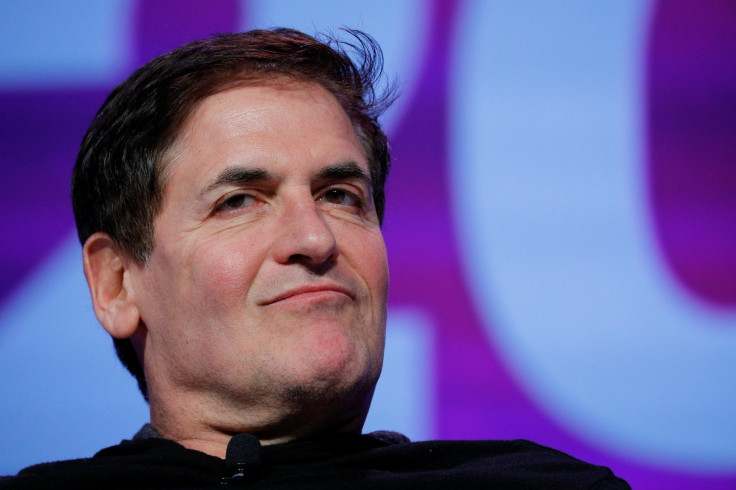 In a round of on-stage interviews at a New York Times conference Thursday, big-name chief executives weren't shy in their criticism of President Donald Trump, and more generally, of Washington. One CEO even hinted that he may still be interested in taking Trump's job in 2020.
Joined by interviewer and New York Times columnist Andrew Ross Sorkin on a Jazz at Lincoln Center stage, billionaire and Dallas Mavericks owner Mark Cuban said the president — whom he once vocally supported — "has no common sense."
"I've supported him briefly; then I got to know him," Cuban said of Trump. He added later, in a play on the reality TV star's own words, "The only thing he's 'winning' is least popular president in history."
Asked whether he would run for president in the 2020 election, something he's suggested before, Cuban cited reservations about his family's public exposure. The idea of what his eldest daughter would face on social media during his hypothetical campaign was "not a comforting thought," he said.
Still, moving away from recent remarks to Fox News that he would run as a Republican if he launched a bid, Cuban told Sorkin he'd "potentially" run as an independent candidate. It's a designation he explicitly placed above Republican and Democrat — in that order.
Starbucks Corp. CEO Howard Schultz was more forthright in his dismissal of a possible presidential run but pulled no punches when describing the incumbent administration, if not by name.
While "every American should respect the office of the president," Schultz said, "teenagers and college students have been imprinted with an America I am not familiar with. He recalled an American couple he'd met during travels in Normandy, who told him they'd visited the region of northern France "to be reminded of who we once were."
"We are living in a world where, every day, some episodic event affects how we live," he said of the political and media environment.
On business-related matters, Schultz also didn't hold back when criticizing Congress for its recent hasty attempt to pass landmark reform of the U.S. tax code.
"This is not tax reform. This is a tax cut," he said. "This is fool's gold."
Also alluding to the rush to push bills through Congress without much debate — as well as the year's chaotic political news cycle — was BlackRock Inc. CEO Larry Fink, who took the stage with outgoing American Express Co. CEO Kenneth Chenault.
When Chenault remarked that private sector mentality had "devolved into thinking that 'short-term' is two weeks and 'long-term' is two years," Fink quipped that "'long-term' in Washington is about six weeks."
Fink also lightly took aim at Trump's habit of attributing economic health to himself, primarily by pointing to stock market figures.
"China is right, Japan is right, Europe is right, the private sector of America is right," he said, adding that confidence in Trump's promises of deregulation certainly played a significant role in the market's surge.
Other CEOs defended the protection for young immigrants established by the administration of former President Barack Obama, a policy known as Deferred Action for Childhood Arrivals (DACA), which the Department of Homeland Security announced in early September it had begun phasing out.
"It's always a delicate point for anyone," said United Airlines CEO Oscar Munoz, who was born and raised in Mexico before emigrating to the U.S. Having met with Trump on at least one occasion since the president's inauguration, he highlighted his own advocacy for so-called "Dreamers," adding that he "can say things that others can't say."
Laurene Powell Jobs — the founder and president of the for-profit charity Emerson Collective, which aired pro-DACA ads in September — recalled her own encounter with Trump.
Despite ultimately deciding to end the program, Powell Jobs said the president was sympathetic to the situation of the Dreamers in private and appeared to acknowledge the negative effects the program's withdrawal would have on young people.
"He said the same thing to us that he said publicly, that they were brought here through no fault of their own," Powell Jobs said of the children and young adults affected. She laughingly recalled him telling her, "I have a bigger heart than you would imagine."
© Copyright IBTimes 2023. All rights reserved.