Champions League: Here's What Jurgen Klopp Said Ahead Of Liverpool's Do-or-Die Clash With Real Madrid
KEY POINTS
Liverpool lost 3-1 in the first leg in Madrid last week
Mo Salah scored the lone goal for Liverpool in that game
Klopp has said his side needs to defend at its highest level against Real
Jurgen Klopp said that Liverpool FC have to start "believing again" as it won't be easy to overturn a two-goal deficit in their Champions League quarter-final second leg against Real Madrid Wednesday.
Liverpool suffered a 3-1 loss in the away fixture against the 13-time champions last week. The Reds need to score at least two goals at Anfield in the upcoming game but also defend at their "highest level" to deny Real Madrid an away goal.
"When you're 3-1 down, it looks like we're already out so we have nothing to lose and will try. To beat Real Madrid you have to defend at your highest level and also create. They were better than us and we weren't as good as we should or could have been. Their first goal was a genius long ball between two defenders but the other two goals we just didn't defend well enough. We have to bring ourselves in a mood and start believing again. If we can see it's possible then we have a chance but it's still incredibly difficult," Klopp was quoted by BBC Sport, as saying, in an interview ahead of Wednesday's game.
In the recent past, Liverpool have progressed ahead in the European competitions despite losing the first legs.
Two seasons ago, FC Barcelona defeated Klopp's side 3-0 at Camp Nou. However, Liverpool turned the tables around in an astonishing manner as they thrashed the La Liga side 4-0 at Anfield in the second leg. Liverpool won the Champions League that season by overcoming Premier League rivals Tottenham Hotspur in the final in Madrid.
In 2016 in a Europa League quarter-final, the Reds trailed 4-2 on aggregate with 24 minutes to go in for the final whistle against Borussia Dortmund but recovered just in time to qualify for the last four.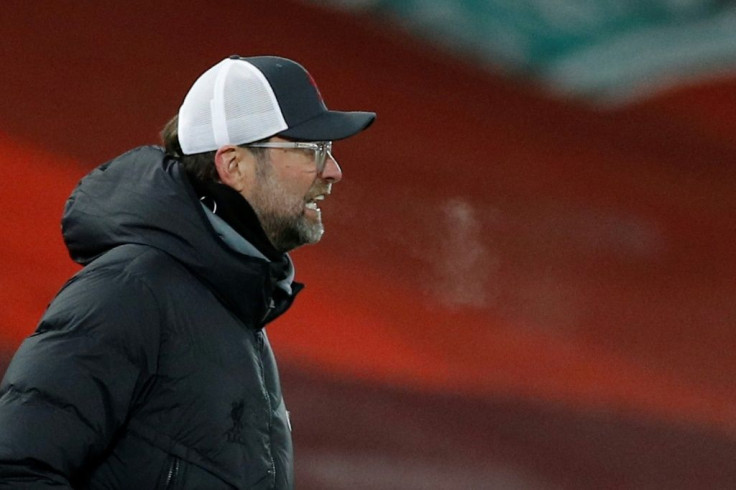 "You don't get a comeback because you had one in the past. We cannot just take comebacks for granted, especially not without a crowd in the stadium. We have to create our own atmosphere for this game," added Klopp in the same interview.
© Copyright IBTimes 2023. All rights reserved.