Chavez Again Heads To Cuba For More Medical Treatment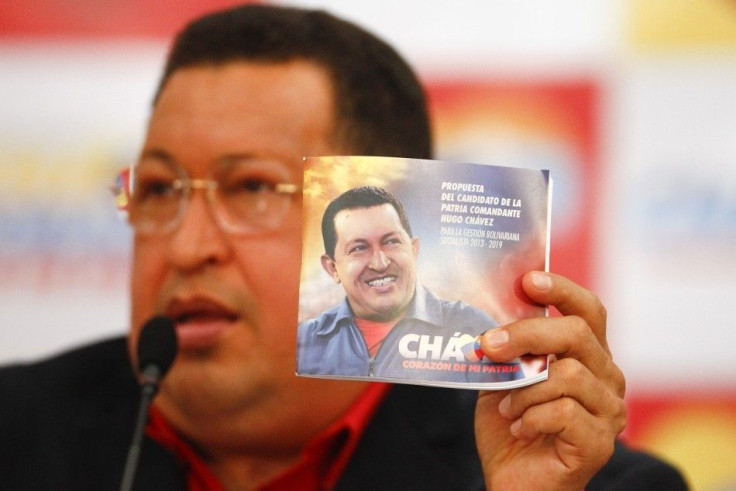 Two weeks after he had seemingly vanished from public view, the president of Venezuela, Hugo Chavez, is again traveling to Cuba to undergo medical treatments, presumably for cancer.
Chavez, 58, who was reelected to his third term as president in October, has already endured chemotherapy and radiation treatments in previous periodic trips to Cuba.
"Six months after I completed the last radiation therapy treatment, it has been recommended that I begin a special treatment consisting of various sessions of hyperbaric oxygenation," Chavez wrote in a letter read out to the legislature in Caracas.
"Together with physical therapy, [this] will consolidate the process of strengthening my health."
Reuters reported that "hyperbaric oxygenation" involves the patient breathing pure oxygen while in a pressurized chamber.
Chavez had been diagnosed with some type of cancer in June 2011, leading to several absences from his home country.
He is scheduled to be sworn in as president in January.
© Copyright IBTimes 2023. All rights reserved.