Chechnya Human Rights Group's Office Attacked By Masked Men, 30 Arrested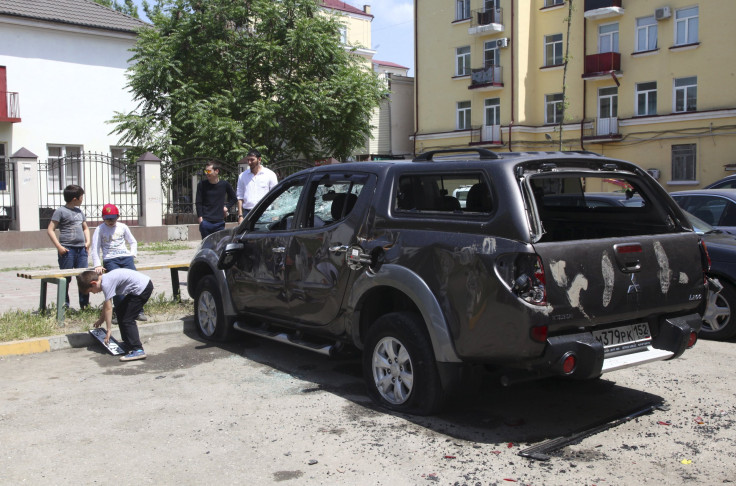 A human rights group office in Chechnya was vandalized by young masked men on Wednesday. Following the incident, police arrested at least 30 people. The vandals reportedly barged into the building of the Committee Against Torture, located in the capital Grozny, and began ransacking it.
Workers rescued themselves by fleeing through the windows. "I jumped from the second floor, then our intern jumped. He almost fell but we caught him. All this was watched by police," staff member Albert Kuznetsov told opposition news website Zona.media, according to Agence France-Presse.
The staff alleged that their call for help was ignored by local authorities and that the attack was sanctioned by the Chechnya government led by Ramzan A. Kadyrov, a close ally of Russian President Vladimir Putin, the New York Times reported. Some pro-government protesters outside the office reportedly cheered the attackers.
Although, no injuries were reported, computers, official records and other equipment such as cars were reportedly destroyed.
Chechen Deputy Interior Minister Apti Alaudinov told Interfax on Wednesday, according to Russia Beyond The Headlines, a news site: "Over 30 people have been arrested and taken to police stations for further identification following the incident at the office. A team of investigators is working to establish the extent of responsibility of each one of them. Once this work is over, relevant steps will be taken."
Meanwhile, the state-run news channel Grozny blamed the organization for provoking the incident. It said the protest was a "rally of civil organizations and representatives of civil society" against the "politicization of rights activism," according to Deutsche Welle.
However, this is not the first attack against the group, which criticizes Kadyrov for stressing the need of collective punishment for families of Islamist insurgents. Government supporters had previously targeted the organization last December. Committee Against Torture is also listed as a "foreign agent" by Russia's ministry of justice under a controversial law that punishes groups with links to political activities and access to foreign funds.
The latest attack is not an isolated incident and many such cases have been reported in the past. Human rights activists have been killed and investigating journalists tortured and kidnapped in the last 20 years due to the ongoing fight between nationalists and Islamists rebels.
© Copyright IBTimes 2023. All rights reserved.