Recall Alert: Certain Marie Callender's Frozen Pies May Contain Plastic Pieces
KEY POINTS
The recall affects certain frozen Marie Callender's Beef Shepherd's Pie
There have been no confirmed reports of adverse reactions from consuming the product
Customers should check their freezers if they have the recalled product
A company is recalling certain frozen pies because they may be contaminated with pieces of plastic.
The problem with the recalled Marie Callender's Beef Shepherd's Pie from Conagra Brands was discovered through customer complaints, according to the recall announcement the U.S. Department of Agriculture's (USDA) Food Safety and Inspection Service (FSIS) released on Friday.
Specifically, it reportedly received complaints of "pieces of clear, flexible plastic" in the product.
The agency did not provide further descriptions of the potential plastic contaminant, but under the Federal Meat Inspection Act (FMIA) and Poultry Products Inspection Act (PPIA), any meat or poultry product is already considered "adulterated" if it's contaminated with foreign material. That is "regardless of the physical characteristics" of the contaminant, the FSIS noted.
So far, there have been no confirmed reports of any adverse reactions from having consumed the product. The recall is a Low-Class II level, which pertains to a situation wherein the risk of an adverse health consequence from using the product is considered to be "remote."
The recall affects some 2,717 pounds of the recalled frozen beef shepherd's pie produced on March 1. This affects 4.31-pound cases of "MC Beef Shepherd's Pie" that have the lot code 5006306020, case code 2113100032 and "best by" date of Feb. 24, 2023. Each case contains six packs of Marie Callender's Beef Shepherd's Pie with the same lot code and "best by" date but with time stamps ranging from 17:45 to 17:56.
The recalled pies have the establishment number "EST 233" next to the USDA mark of inspection, as per the announcement. Photos of the case and their packaging are available here.
"These items were shipped to retail customer distribution centers in California, Colorado, Oregon and Utah, and further distributed nationwide," the FSIS noted.
Customers who may be in possession of the affected products are being advised not to eat them. Instead, they may choose to dispose of the pies or take them back to where they were purchased.
"FSIS is concerned that some product may be in consumers' freezers," the agency said.
Those with questions about the recall may contact the Conagra hotline at 877-469-3783. Meanwhile, the USDA Meat and Poultry Hotline (888-674-6854) is also available for any food safety questions.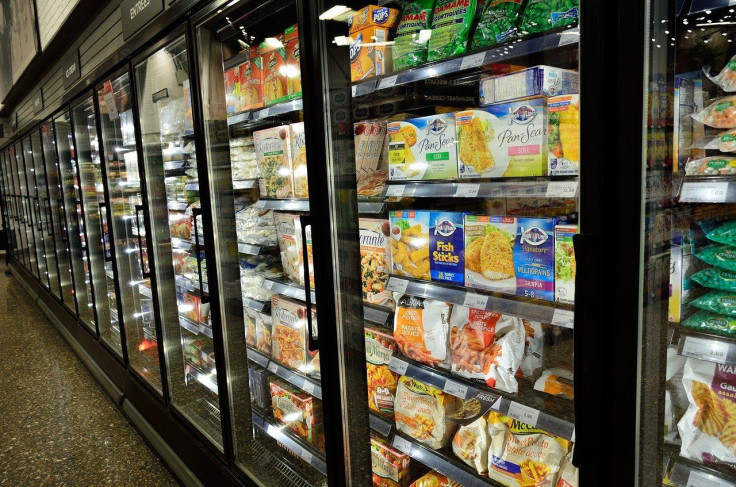 © Copyright IBTimes 2023. All rights reserved.