Chelsea Clinton Writing Elizabeth Warren-Inspired Kids Book 'She Persisted'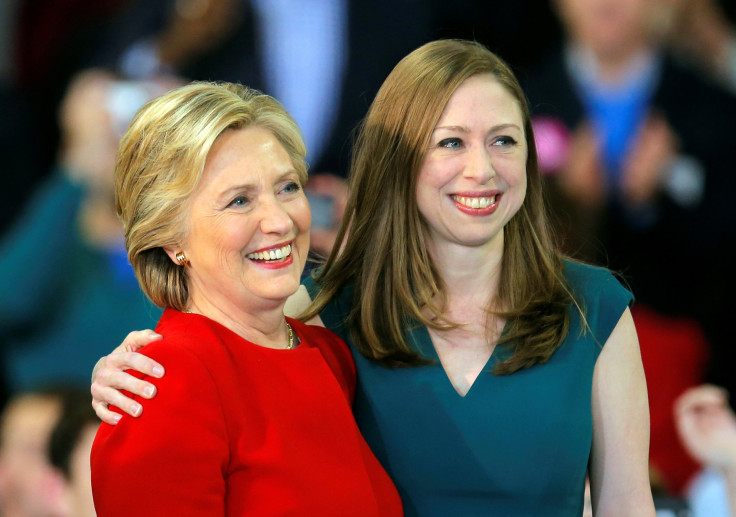 Chelsea Clinton — the daughter of former President Bill Clinton and former Secretary of State Hillary Clinton — has penned a new inspirational book for kids. Announced Thursday, the picture book will feature famous women throughout history and be titled "She Persisted," Entertainment Weekly reported.
The book's name is a nod to Senate Majority Leader Mitch McConnell's defense of his actions against Sen. Elizabeth Warren, D-Mass., when she was silenced last month by the Senate while reading from a letter written by Coretta Scott King about now-Attorney General Jeff Sessions.
"She was warned," McConnell said about Warren. "She was given an explanation. Nevertheless, she persisted."
Read: Will Chelsea Clinton Run For Office?
The theme of the book, according to Clinton, will be women who refused to be silent and who overcame opposition.
"I wrote this book for everyone who's ever wanted to speak up but has been told to quiet down, for everyone who's ever been made to feel less than," Clinton told Entertainment Weekly. "The 13 women in 'She Persisted' all overcame adversity to help shape our country — sometimes through speaking out, sometimes by staying seated, sometimes by captivating an audience. With this book, I want to send a message to young readers around the country — and the world — that persistence is power."
The book showcase stories from 13 women who overcame all odds. The book will be illustrated by Alexandra Boiger, the artist behind children's books like "Max and Marla" and "When Jackie Saved Grand Central," and will feature the stories of characters like Helen Keller, Maria Tallchief, Harriet Tubman, Sally Ride, Ruby Bridges and even more current female heroes like Sonia Sotomayor and Oprah Winfrey.
Clinton has other books to her name: "It's Your World: Get Informed, Get Inspired & Get Going!" which was published in 2015 and breaks down some of the world's biggest issues like climate change and gender equality — for kids. She also wrote "Governing Global Health: Who Runs the World and Why?" which was published in January and focuses on current trends in "global health governance."
"She Persisted" will be available in bookstores May 30.
© Copyright IBTimes 2022. All rights reserved.
FOLLOW MORE IBT NEWS ON THE BELOW CHANNELS