Chemical Weapons Inspectors Attacked In Syria Are Now 'Safe And Well:' OPCW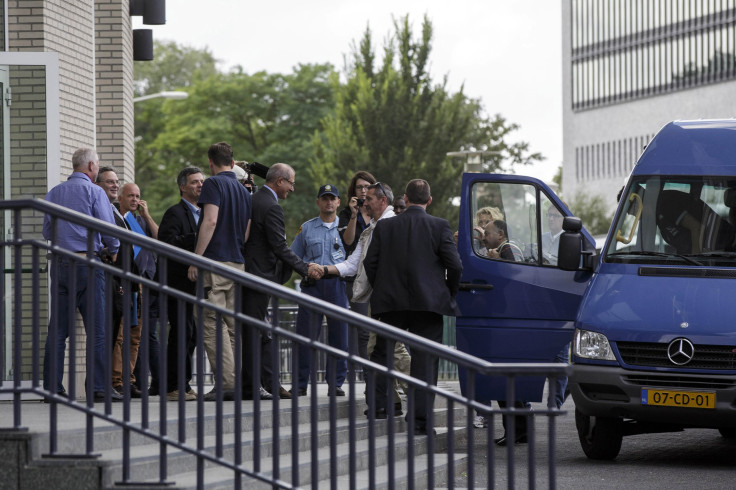 The Organisation for the Prohibition of Chemical Weapons, or OPCW, said Tuesday that its inspectors and United Nations staff, who came under attack while travelling to the site of an alleged chlorine gas attack in Syria, are safe.
OPCW, the U.N. chemical weapons watchdog, said that a convoy carrying its inspectors and staff were attacked while trying to reach the village of Kafr Zita, a town in northern Syria, in Hama province. Syria's foreign ministry had earlier claimed that 11 people, including six members of the U.N. fact-finding mission, had been abducted by armed groups in central Syria.
"A convoy of OPCW inspectors and United Nations staff that was travelling to a site of an alleged chlorine gas attack in Syria came under attack this morning. All team members are safe and well and are travelling back to the operating base," the statement said Tuesday.
"Our inspectors are in Syria to establish the facts in relation to persistent allegations of chlorine gas attacks," OPCW Director-General, Ambassador Ahmet Üzümcü, said in the statement. "Their safety is our primary concern, and it is imperative that all parties to the conflict grant them safe and secure access."
The ministry blamed rebels fighting President Bashar al-Assad's government, claiming that they committed "terrorist crimes" against the U.N. organization and its staff, according to the official Sana news agency. The U.N. team was reportedly investigating claims that the industrial chemical chlorine was used in an attack on a rebel-held village in Hama province last month.
The ministry also said earlier, in a statement, that one of the mission's cars was blown up with an explosive after leaving their government escort outside Taybat al-Imam village, about 11 miles south of Kafr Zita, claiming that the attack was performed by "armed terrorist groups."
© Copyright IBTimes 2023. All rights reserved.