Chicago Mayor Election 2015 Poll: Rahm Emanuel, 'Chuy' Garcia 'Dead Even' In New Survey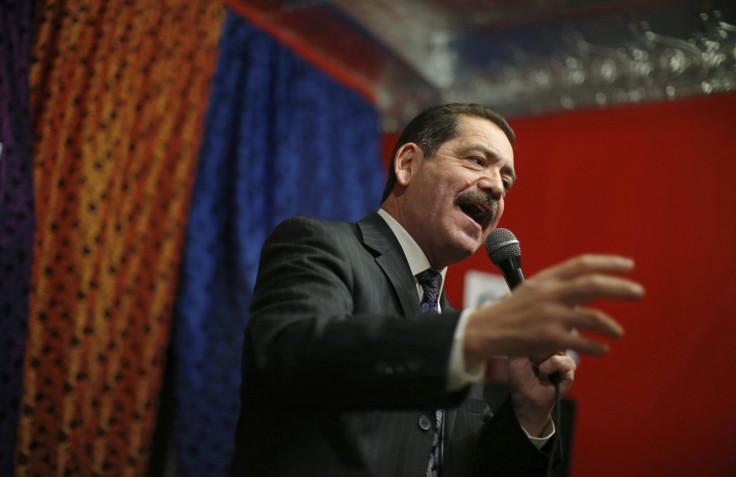 Jesus "Chuy" Garcia, the member of the Cook County Board of Commissioners who forced a runoff with Chicago Mayor Rahm Emanuel in Emanuel's bid for re-election last week is within striking distance of the incumbent as the two candidates head for a runoff, a new poll showed. If Garcia, who has union support and is the preferred choice of progressive Democrats, pulls out a victory, it would rock the political establishment and be a blow to President Barack Obama, who endorsed Emanuel, his former chief of staff, for re-election.
The latest polling from Ogden & Fry, a Chicago-based polling firm, found Emanuel with 42.9 percent support compared to Garcia's 38.5 percent. About 20 percent of Chicago voters are undecided. The poll was conducted Saturday and has a margin of error of 3.2 percent, the Chicago Sun-Times reported Sunday night.
Garcia is close to Emanuel given the poll's margin of error, and Ogden & Fry said that Hispanics are underrepresented in polling. As the first Mexican running for Chicago mayor, Garcia has strong support among Hispanics, meaning the poll may be understating his support against Emanuel. "They're likely dead even," pollster Tom Swiss told the Sun-Times.
Obama, who cut his political teeth in Chicago -- the likely spot for his eventual presidential library -- made campaign appearances with Emanuel in an effort to push Chicago's mayor past the 50 percent needed to avert a runoff in last week's election. But in the five-way race, Emanuel received 45 percent of the vote to Garcia's 33 percent, meaning the race between the two men will be decided in an April 7 runoff. The other three candidates received a combined 20 percent in the election.
Garcia campaign manager Andrew Sharp pointed out that in both the Feb. 24 election and Saturday's poll, a majority of Chicagoans did not want Emanuel to be re-elected. "We continue to believe that as the city learns more about Jesus 'Chuy' Garcia's agenda for change, his support will continue to grow. We have seen a lot of polls over the last few months and we saw the results of the election last Tuesday. One fact remains constant -- a majority of Chicagoans do not want four more years under Mayor Emanuel."
Emanuel campaign manager Steve Mayberry blasted Garcia, a former state legislator, Chicago alderman and community organizer, for what he claimed was a lack of a record. "Chicago voters face a clear choice between Rahm, who has a clear record and plan to create good jobs, and Chuy Garcia, who has failed to get much of anything done in nearly 20 years on the big issues facing the city, but who is all of a sudden making pie-in-the-sky promises and writing checks Chicago can't cash," he said.
© Copyright IBTimes 2023. All rights reserved.