Chicago Police Misconduct Lawsuit: Brandy Allen And Nicholas Timmons Claim Authorities Robbed Apartment And Illegally Detained Them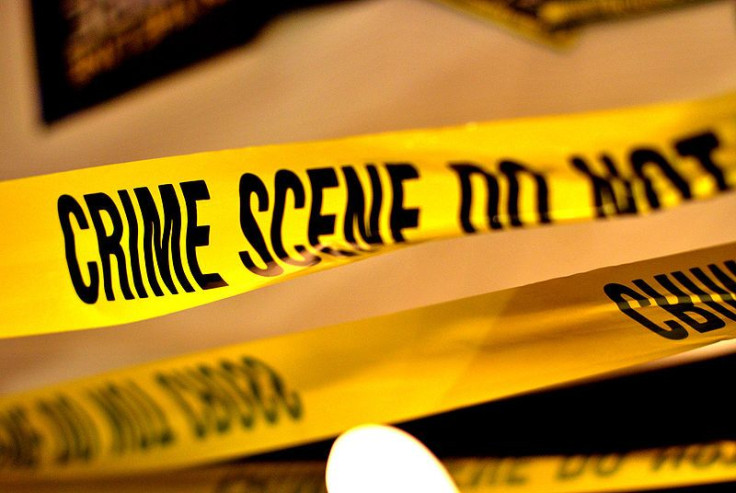 A Chicago-area couple is suing local law enforcement agencies, saying officers ransacked their apartment and car looking for drugs but instead stole thousands of dollars' worth of items.
Brandy Allen and Nicholas Timmons, a couple living together in North Chicago, Ill., filed a federal suit late last month against Lake County Metropolitan Enforcement Group, a Lake County MEG officer, "unknown agents" of the group and "unknown police officers," charging they were unlawfully detained and had been robbed by the officers while they were being interrogated, according to court records.
On July 24, as the couple left their apartment to go grocery shopping, their vehicle was pulled over by four officers who were "clad in fatigues and bulletproof vests" and "jumped out of an unmarked SUV" with assault rifles, according to the suit. The couple was ordered out of their van, and when Timmons asked an officer for a reason for the stop, he was allegedly told, "you know what it is for mother f-----."
Timmons was handcuffed and searched as officers demanded he tell them where drugs and guns were in the car, but he said he had no information about drugs or guns.
The defendants named in the suit then allegedly "thoroughly searched and damaged plaintiffs' van, ripping out panels and carpeting," noting that "nothing unlawful was retrieved from the van."
Allen, who was sitting on a curb while her partner was being questioned, was eventually handcuffed and put in a police vehicle. The couple was then taken to a Lake County MEG office, where they were interrogated separately.
Allen told the officers that she never saw her partner with guns or drugs and said she didn't understand why Timmons was being detained. She was also allegedly threatened, with one of the defendants telling her "with this kind of stuff, [Department of Children and Family Services] could get involved and take your kids."
Timmons was also told that DCFS could get involved and was allegedly told by officers that they would go easy on him if he gave them names of people who had guns or drugs, and that he would otherwise go to jail. But he insisted that he didn't know anything.
One of the defendants allegedly told the North Chicago man that his home was being raided during the questioning, but that nothing of interest to law enforcement was found in the apartment.
The couple was eventually released after being detained for hours, the lawsuit said. They weren't charged with a crime.
After returning home, Allen and Timmons noticed that a number of their possessions were stolen, including flat screen televisions, laptops, their children's video games and even their $1,500 in money orders that represented Allen's tax refund.
"Every room in the apartment had been upended, including the children's rooms, and furniture was ruined," the lawsuit claimed. "The front door frame was broken and the apartment could not be secured."
Allen asked Lake County MEG to return the couple's property, but one of the defendants denied stealing the items. She later found out that the law enforcement agency cashed in her $1,500 in money orders. When she confronted Lake County MEG again, one of the defendants told her they wouldn't give her back the money until she hired a lawyer and could prove that the money orders didn't come from drug proceeds.
Allen said she was fired for her new job because she stayed home worrying that police would ransack her apartment again. The raid also cost the couple their apartment; the lawsuit claims the raid led the landlord to evict them from the property.
The lawsuit, which claims that the couple's Fourth Amendment and other rights were violated, alleged that Timmons and Allen still has not been compensated for the stolen items.
"Defendants have not returned plaintiff's possessions, and plaintiff's home remains largely empty," the complaint stated.
Read the entire complaint below:
© Copyright IBTimes 2023. All rights reserved.