Chicago Sikh Man Beaten: Hate Crime Charges For Teen In Road Rage Incident, Officials Announce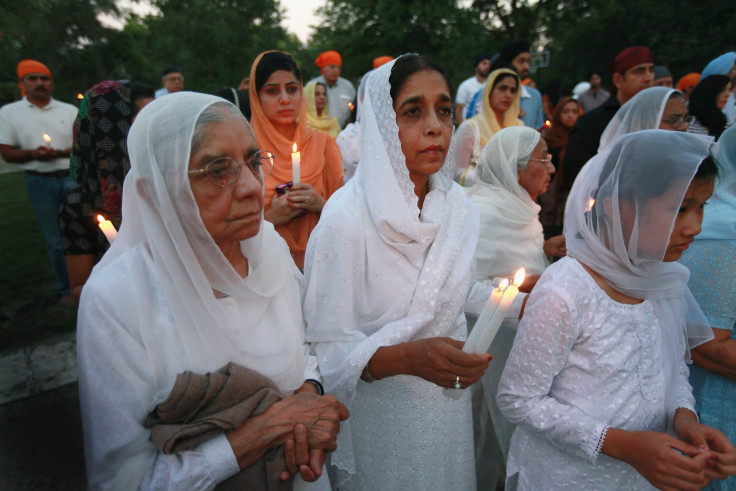 A Chicago-area teenager charged with aggravated battery last week in the beating of an Indian Sikh man will also face a hate crime charge, an Illinois prosecutor announced Tuesday. Robert Berlin, the DuPage County state's attorney, said the decision to upgrade the charges against a Willowbrook, Illinois, teen came after an investigation confirmed the attack was motivated by the victim's ethnic and religious background.
The teen, who authorities did not name, is accused of repeatedly striking 53-year-old Inderjit Mukker in Darian, Illinois, on Sept. 8. The two were involved in a "road rage" incident that was instigated when the teen allegedly yelled racial slurs at Mukker, Berlin said in a press statement.
Although Berlin's statement does not repeat the slurs, a national Sikh civil and human rights organization claimed last week that Mukker was called "terrorist" and "Bin Laden," a misidentification previously made by numerous assailants who mistake turban-wearing Sikhs for Muslims. Mukker was hospitalized after suffering "cuts and bruises on his cheeks," Berlin said.
"Crimes based on hatred or prejudices have no place in our society," read a statement by the state's attorney. "Any physical attack motivated in whole or in part by an offender's preconceived bias against another individual based on race, religion, disability, ethnic origin or sexual orientation is a crime not only against the victim but against society as a whole."
Sikh Coalition, the civil rights group that planned to rally for hate crime charges Tuesday, applauded Berlin's decision, according to a Chicago Tribune report. The coalition's legal team met with authorities Monday to provide "additional evidence and information that showed hatred to be the primary motivation behind the crime," Harsimran Kaur, the group's legal director, told the Tribune.
"For the Sikh American community, a formal hate crime charge was never about a harsher penalty, but instead prosecuting the crime for what it was," Kaur said. "We can't combat the problem of hatred against minority communities in America unless our elected officials and government agencies acknowledge that the problem exists."
The state's attorney's office announced Friday that it had charged the teenager with five felony counts of aggravated battery. Although the boy has not been named, police in Darian have said the suspect is 17 years old, according to the Tribune.
The attack was the latest hate crime against Sikhs in the U.S., according to the Sikh Coalition. Such crimes had increased sharply against both Muslims and Sikhs after the 9/11 attacks in New York and Washington, D.C.
Last August, a Sikh father in New York was called "terrorist," run over and dragged 30 feet by a motorist. In 2012, a gunman opened fire into a Sikh temple in Oak Creek, Wisconsin, killing six people.
Hate Crimes in the United States Broken Down By Bias | FindTheBest
© Copyright IBTimes 2023. All rights reserved.