China Auto Sales Surge 7% On Tax Cuts, Holiday Shopping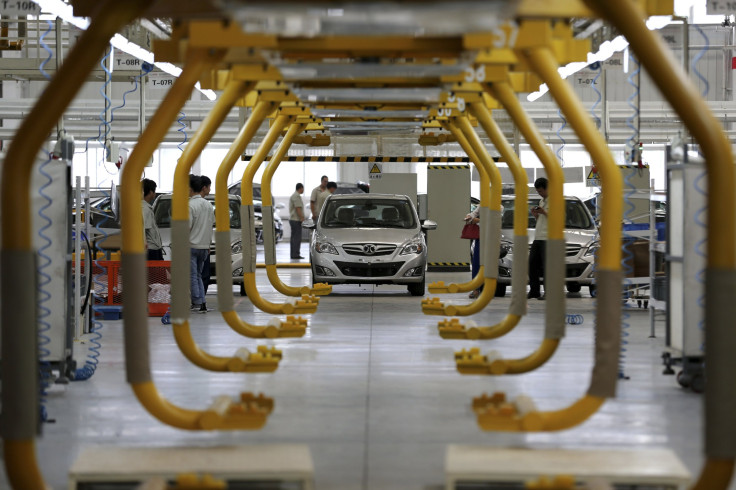 China's car sales reportedly rose 9.3 percent in January as demand increased around the Lunar New Year holiday season and a tax break boosted orders for small passenger cars.
Sales of passenger vehicles, including sedans, sport-utility vehicles and minivans, rose to 2.23 million vehicles in January, China Association of Automobile Manufacturers (CAAM), a state-backed industry body, reportedly said Friday. Total vehicle sales, including trucks and buses, rose 7.7 percent to 2.5 million during the same period.
"The growth was not bad for a market that sells more than 20 million cars a year," Boni Sa, an analyst at consultancy IHS Automotive, told the Wall Street Journal. "In the coming months, we think growth of new car sales will likely moderate as China's weak economic situation may hurt consumer confidence."
Last year, car sales growth in China declined monthly for the first eight months, but saw a rebound after the government cut the purchase tax on small passenger cars in October. China last offered a tax break on passenger cars in 2009, following the global financial crisis. That year, passenger car sales ballooned by 53 percent, pushing China above the U.S. as the world's largest auto market.
Last month, CAAM forecast that vehicle sales would gain about 6 percent this year, outpacing a 4.7 percent growth registered in 2015.
The month leading up to the Lunar New Year, which fell in February this year, is typically the peak sales season for automobile makers as Chinese consumers traditionally spend on big ticket purchases like televisions, automobiles and other household appliances.
Sports Utility Vehicles reportedly recorded the strongest gains in January, up 61 percent from a year earlier, while sedan sales fell 9.1 percent, suffering from rising demand for SUVs.
© Copyright IBTimes 2023. All rights reserved.