China Awards Fidel Castro Its Own Version Of Nobel Peace Prize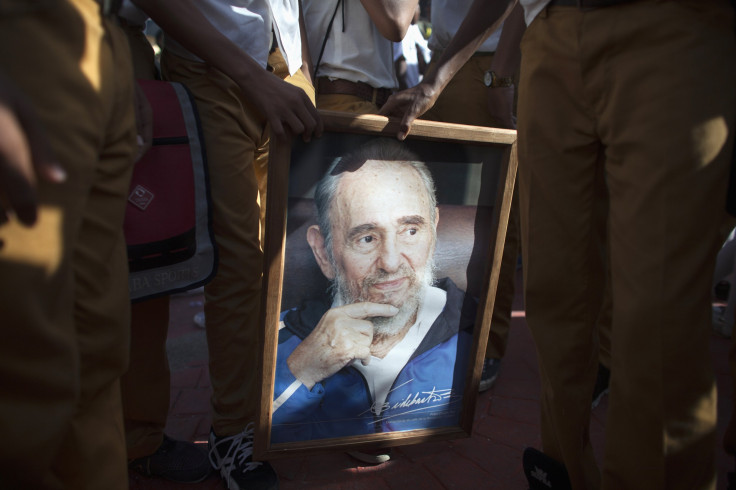 China has awarded former Cuban President Fidel Castro its own version of the Nobel Peace Prize for "his important contributions" to achieve world peace, the state-run Global Times reported.
Castro beat more than 20 other nominees for the Confucius Peace Prize, including UN Secretary General Ban Ki-moon, the Chinese Taoism Association and South Korean president Park Geun-hy.
Russian President Vladimir Putin was also awarded the prize.
Castro actively participated in the Cuban revolution that ousted then-President Fulgencio Batista in 1959.
While Castro is admired by his supporters, he is hardly regarded as a peace promoter in western countries that see him, instead, as a dictator who committed several human rights abuses.
The former Cuban leader was chosen by nine judges out of 16, who were impressed by Castro's "active" diplomacy in retirement and "important contributions" to nuclear disarmament.
"Mr. Castro, during his leadership of Cuba, didn't use force or violence when resolving conflicts and problems in international relations and Cuba's ties with the US," a member of the jury was quoted as saying. "This has important inspirational meaning with regard to the resolution of current international conflicts.
"After his retirement, he has been actively meeting with leaders and groups from all over the world and has made important contributions to emphasizing the need to eliminate nuclear war."
The event was held in the same week as children's rights activist Malala Yousafzai, from Pakistan, and Kailash Satyarthi, from India, were awarded the Nobel Peace Prize in Oslo.
The Confucius Peace Prize was established in 2012, upon suggestion by businessman Liu Zhiqin to promote world peace "from an eastern perspective."
The award emerged when jailed Chinese dissident Liu Xiaobo was awarded the Nobel Peace Prize, prompting outrage in Beijing.
Confucius Peace Prize winners receive ¥100,000 RMB ($14,965).
Castro did not collect the award in person, but sent a group of Cuban students to represent him.
Other winners have included former Taiwanese Vice President Lien Chan and former UN Secretary-General Kofi Annan.
This article is copyrighted by IBTimes.co.uk, the
business news
leader