China, Brazil Ink $30 Billion Currency Swap Deal; Global Yuan In The Cards?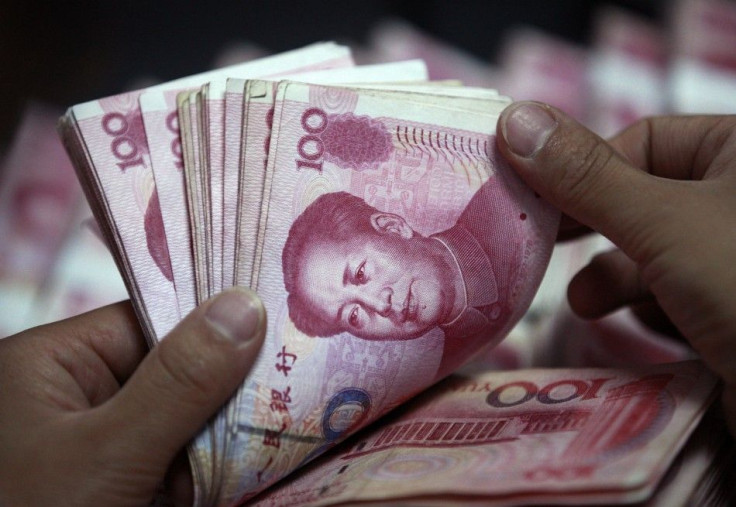 China and Brazil finalized an agreement Thursday to exchange national currencies worth up to $30 billion as part of the bilateral efforts to shore up reserves in times of crisis.
The currency exchange, worth 190 billion yuan or 60 billion Brazilian reais, is the latest in a series of similar deals signed by China with its trading partners.
Beijing has been promoting a wider use of yuan in international investments and as a currency for trade settlement to reduce dependency on the U.S. dollar.
The motivation is to be less reliant on the U.S. dollar, Sean Callow, chief currency strategist at Westpac, told the BBC. We will see firms in the two countries settle their accounts in local currencies.
The yuan, which rose 4.7 percent against the U.S. dollar last year, dropped 1.1 percent this year, leading the U.S. to claim that Beijing was keeping its currency artificially weak to boost exports, according to a Bloomberg report.
The International Monetary Fund, in its first formal assessment of the Chinese financial system in November, said that the policymakers should revamp rigid state regulation of its central bank and that a new transparent method should be designed for the yuan to be valued against a basket of currencies. The IMF stance was reiterated in a U.S. Treasury Department report last month that said the yuan was significantly undervalued.
However, China said in March that the yuan was close to equilibrium levels.
It was reported earlier this year that China intended to transform Shanghai as a global financial center on par with New York and London by 2020 by liberalizing its currency.
Brazil's Finance Minister Guido Mantega said that the currency swap would allow members of the BRICS group of emerging economies to safeguard against any global financial crisis outside their borders.
This reinforces our financial reserves at a moment when the global economy is stressed, Mantega told a news conference at the U.N.'s sustainable-development conference, Rio+20, in Brazil. We recognize that developed economies are still in crisis. The BRICS are the most dynamic, and we'll continue to expand.
China has been Brazil's largest trading partner for the last three years with a trade volume of more than $80 billion last year.
Analysts who attended the G-20 summit said it made sense for emerging economies to adopt the currency exchange mechanism and that it shouldn't be seen as a threat to the Western economic powers.
The BRICS are providing the same game to make the global economy work, Colin Bradford from the Centre for International Governance Innovation, a Canadian think tank, was quoted in the China Daily.There is a way in which these kinds of revolutions can be healthy for the overall global community.
Wen and Brazilian President Dilma Rousseff also inked a 10-year cooperation pact for expanding investments and increasing exports of Brazilian goods to China.
FOLLOW MORE IBT NEWS ON THE BELOW CHANNELS