China Can Offer Little Help To Russia In Current Crisis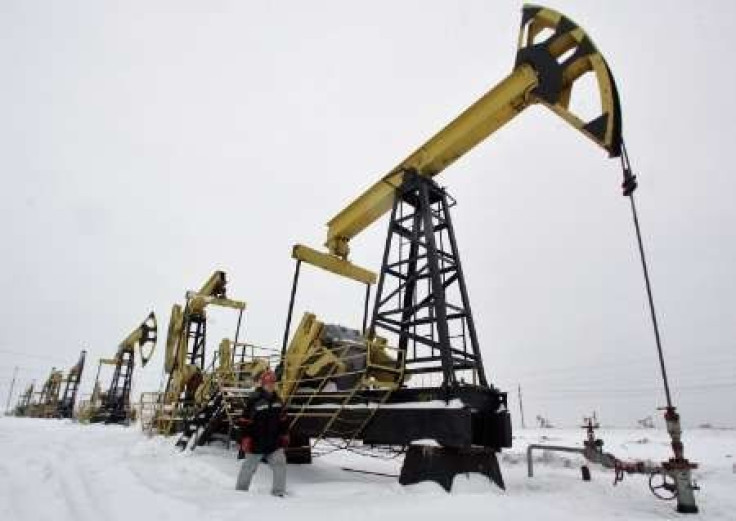 In the six days since Malaysia Airlines Flight 17 was brought down by a missile over eastern Ukraine, amid intensifying suspicions of Russian involvement, the European Union has struggled to reconcile its desire to sanction Russia with its reliance on the country's energy resources. But for Russia, dealing with U.S. and EU sanctions since earlier this year over the Ukraine crisis, the inverse dilemma is no less vexing: How to wean its economy off its dependence on European imports.
Once endowed with a complex economy that exported manufactured goods, Russia is now an energy state: Today, oil and natural gas account for two-thirds of its exports and 80 percent of its foreign exchange earnings. No other major economy in the world -- Russia's currently ranks ninth by GDP -- depends so much on oil and gas prices for its health.
Europe is by far Russia's largest customer. The continent imported 170 billion of Russia's 195 billion cubic meters of natural gas in 2013, and several countries -- including Russia's neighbors and former subjects Finland, Estonia and Latvia -- get their natural gas from no one else.
But despite this leverage, strained relations with Europe have inflicted significant damage on Russia's economy. GDP grew by only 0.5 percent in the first quarter of 2014, while unemployment rose above 5 percent. Lately, things have only grown worse. Since July 17, the day of the MH17 disaster (and one day after the U.S. announced its own increased sanctions), the Micex, Russia's main stock exchange index, has fallen by 7 percent. Russia has suffered some $70 billion in capital flight so far in 2014, while low investment -- exacerbated by high interest rates -- might push the country into recession before the end of the year.
Given these solutions, it's only natural that Russia has looked elsewhere for a lifeline: the East. Russia and China have grown chummy in recent years, as the two have found common cause in thwarting Washington's geopolitical ambitions on the United Nations Security Council. More recently, Russia and China have stepped up their economic cooperation. In May, following a decade of negotiations, the two countries finalized a pipeline deal which, upon its completion in 2018, will send 38 billion cubic meters of Russian gas to China. That wasn't all: Rosneft, one of Russia's major energy companies, will also supply China National Petroleum Corporation with 365 million tons of oil over the next 25 years.
Reluctant to focus only on China, Moscow has also cemented deals with Beijing's regional adversary Japan, which imports 8 percent of its gas from Russia -- an amount likely to increase as a result of Tokyo's post-Fukushima abandonment of nuclear energy. Moscow is also negotiating with New Delhi over a $30 billion pipeline that will export oil to India's rapidly growing population.
But before Russia's so-called "pivot to Asia" transforms the country's trade profile, Europe remains entrenched as Russia's dominant economic partner.
Only 6 percent of China's oil imports currently come from Russia, far less than the amount from distant Saudi Arabia and Angola. For Beijing, Moscow is one of several key energy partners, hardly the only game in town. And alongside the much-heralded gas pipeline with Russia, Beijing has inked a pipeline deal with energy-rich Turkmenistan that will, upon completion, discharge 55 billion cubic meters of gas to China.
Russia's relatively light footprint in Asia represents a historical norm: Russia's wealth and population are still concentrated in its European end, and the country, for historical as well as logistical reasons, still sees Europe as its primary economic sphere of influence. According to Dmitry Gorenburg, a Russia expert at CNA, Russia's energy ties with China are best thought of as a temporary marriage of convenience rather than a long-term strategic pivot.
"If down the road there's a de-escalation in the current crisis with Ukraine, and Europe lifts or partially lifts sanctions, the tendency in Moscow would be to refocus on Europe," Gorenburg said.
"The ideal for Russia is for China to be an additional customer in pipeline deals, not a substitute for Europe," says Gorenburg.
"The one thing we have to remember is that China, as close as they've gotten with Russia on energy, their economic cooperation and trade with the U.S. and the EU is always far more important than whatever they've got going on with Russia," Gorenburg said.
© Copyright IBTimes 2023. All rights reserved.
FOLLOW MORE IBT NEWS ON THE BELOW CHANNELS