China Clamps Down On Gray Market Home Loans Amid Fresh Fears Of Big City Property Bubble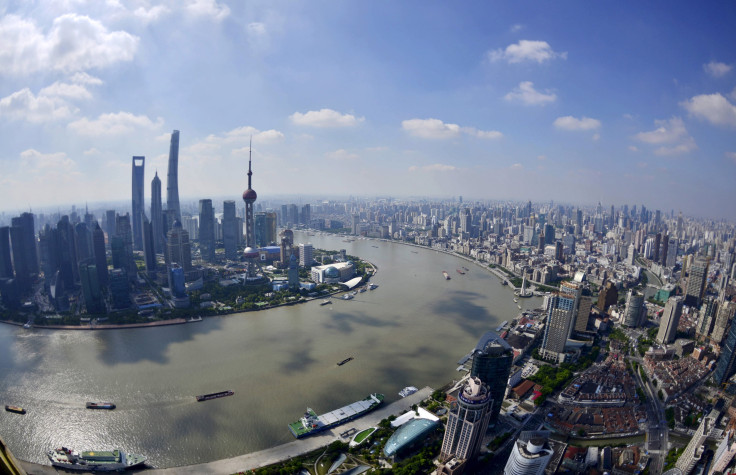 SHANGHAI — After the stock market boom and bust, a housing bubble? China's regulators are taking urgent action to clamp down on gray market home loans, after house prices in several of the country's biggest cities have soared in the past two months, as officials warn of the risks of a speculative property bubble developing.
Such fears might seem counterintuitive in a nation where the slowdown in construction growth over the past two years is seen as one of the key reasons for the falls in global commodity prices, and where the government is currently drawing up emergency measures to sell off a huge stock of unsold housing inventory in smaller cities. (HSBC estimate the oversupply could house 90 million people.) But the prices of homes in big cities, seen by many as a safe investment, rebounded last year, experiencing double digit growth — notably in the southern city of Shenzhen, where prices rose by a startling 52 percent in the year to January.
Last month's relaxation of policies on down-payments for first and second homes (though these remain stricter in bigger cities) has added to demand in the country where an apartment is seen as a prerequisite for getting married. The crash in China's stock market — which plunged some 40 percent last summer after more than doubling in value over the previous year — also left investors looking for another place to put their money.
Some fear these factors could be creating hysteria similar to that preceding last year's stock crash, when new investors surged into the market. In Shanghai, investors have been rushing to borrow money to buy property; 170 apartments in one luxury compound in the city sold out in the space of last week; and prices in the city have already risen by as much as 24 percent so far this year, local media reported this week.
But the sense of a return to the property euphoria that saw average home prices rise by several hundred percent in the decade to 2012 is clearly worrying the authorities. "Frenzied property buying has set off alarm bells that a new bubble may be forming," warned the Shanghai Daily newspaper Thursday, while a report from the Economist Intelligence Unit pointed out that the cost of living in Shanghai was now as expensive as that of Tokyo. The official Global Times, meanwhile, warned that speculation was driving prices dangerously high.
A growing concern is the impact of gray market lending. Many real estate agents are reported to have begun offering fast loans to potential customers, allowing them to bypass banks which have stricter loan approval processes. The Global Times reported that Lianjia, one of China's largest agents, was offering loans of up to 1 million yuan to help customers make down payments, with approval in as little as three days and at an interest rate of 13 percent. Agents are reported to have funded some such loans by offering online wealth management products — while hundreds of online peer-to-peer lending platforms have also provided mortgage financing, according to the Shanghai Daily.
The growing availability of such products, often with zero down payment, could "bring hidden risk of leverage to mortgages" the Global Times said. And at the annual session of China's legislature this week, Huang Qifan, the influential mayor of the western city of Chongqing (and a former top economic official in Shanghai), warned that "if high levels of leverage are allowed to spread around the country it could lead to a financial catastrophe," according to the Shanghai Daily. Huang said cutting China's housing inventory by such means would be a "huge risk" for the economy, while the rise of online financing platforms — which have been at the center of a number of scandals in China in recent months — risked "sacrificing the stability of the financial system."
The fact that gray market loans and margin financing were seen as a major contributing factor to last year's stock market boom and bust — leaving many borrowers over-exposed, until the authorities began cracking down on the practice — appears to be fresh in many officials' minds. The Shanghai Daily quoted an unnamed official from the China Bohai Bank as saying that "if by any chance the market sentiment worsens, the housing market would be hit by massive sell-offs triggered by the leverage."
The Shanghai branch of China's central bank, the People's Bank of China (PBoC), also recently warned of such dangers, the newspaper reported. PBoC deputy governor Pan Gongsheng said at the legislative session Wednesday that banking and housing authorities were now planning to introduce a "range of measures… to curb the soaring house prices in first-tier cities, including a ban on the lending business of property agencies." Pan noted that developers had also been involved in margin lending, and said "media hype" also contributed to raised market expectations, according to the South China Morning Post.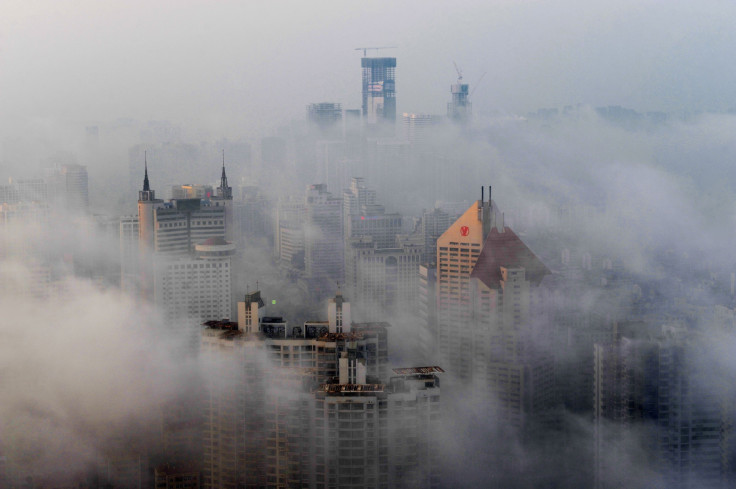 Last week, Shanghai was reported to have suspended lending by Lianjia, while Beijing has now done the same, the Global Times said. Chinese media have reported that other leading real estate agents have also ceased offering down payment loans, with the authorities expected to issue formal rules on the practice soon. Shenzhen is also reported to have stepped up scrutiny of margin lending by online finance companies. And China's land minister said this week that more land would be allocated for construction in big cities, in order to "stabilize" housing prices.
But analysts said China's recent easing of monetary policy and the resulting "excess liquidity" were likely to lead to continuing price rises, while a booming market was also likely to encourage further mortgage lending by state banks.
The Global Times argued that if the government really wanted to cool booming house prices in big cities — while encouraging home purchases in smaller cities — China would need "to have public services distributed more equally across the country and to enable more balanced growth between different regions."
The issue has highlighted the challenge for the Chinese government as it seeks to stimulate growth — and housing sales — without creating new bubbles in an economy already burdened with massive overcapacity in its manufacturing sector.
FOR FREE to continue reading
✔️ Unlock the full content of International Business Times UK for free
offer available for a limited time only
✔️ Easily manage your Newsletters subscriptions and save your favourite articles
✔️ No payment method required
Already have an account?
Log in
© Copyright IBTimes 2023. All rights reserved.