China's 2016 Economic Plan: Sell Unsold Housing For Migrant Workers, More Bankruptcies For State Firms, And Easier Startups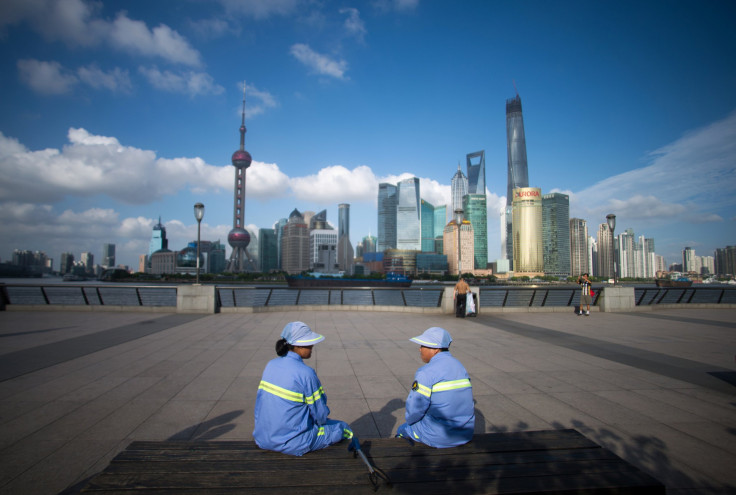 SHANGHAI — China will focus more on "supply-side" policies designed to encourage private business and unleash innovation and demand in the next year, officials said after a meeting of the country's top leadership Monday. The measures, designed to tackle the recent slowdown in the country's growth, call for allowing more out of date state companies to go bankrupt, less red tape for new enterprises, and a proposal to sell off unsold housing in China's cities to migrant workers from the countryside.
The plans, announced at the Chinese leadership's annual Central Economic Work Conference in Beijing, aim to tackle overcapacity in many areas of industry, while also reducing risks from local government debt, which is seen as a growing threat to the economy. State media said the plans represent a "readjustment of the economic structure," showing that "China will no longer seek to fuel economic growth solely by using fiscal and monetary measures to boost capital investment, consumption and exports." In future, reports said, the country would make policies "aimed at helping the industries it wants to support."
Reports of the conference also spoke of plans to encourage bankruptcies and mergers to reduce overcapacity in "outdated" sectors of the economy, in what observers said was a sign of a possible deepening of reform of China's state-owned industries. Officials have previously pledged to remove so-called "zombie businesses," which swallow large quantities of public funds but make little profit — though they often employ large numbers of workers, making reform difficult.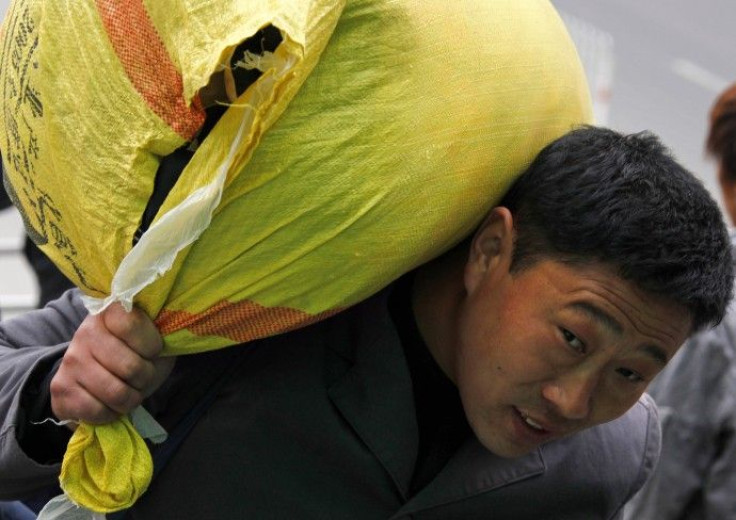 Reports also said the meeting had announced plans to "allow markets to play a bigger role," to make it easier to start a business, and more access to China's economy for foreign firms. Analysts said the details were still not clear — more are expected to be announced next year when the country's next Five Year Plan, also discussed at the conference, is unveiled. And similar plans have been criticized for lack of substance before, particularly long-discussed reforms of the still powerful state sector, where vested interests are fighting back.
But observers say there may be a new sense of sense of urgency after a year in which China's economy has taken an unexpected battering: China's GDP growth slowed to 6.9 percent in the last quarter, its slowest rate since the 2009 financial crisis, and exports have fallen for the past four months. And a top Chinese think tank recently predicted further "big downward pressures" on the economy next year, with a slowdown in both investment growth and household spending, the latter seen as one of this year's bright spots.
ANZ Bank's Chief Economist for Greater China Li-Gang Liu said in a research note sent to International Business Times Tuesday that China's growth could slow to 6.4 percent next year. But he said the conference had "acknowledged the domestic and external challenges facing the economy in 2016 and showed a political will to stabilise growth amid the uncertain environment." Liu said plans to tackle indebtedness, particularly in the state sector and local government, and to encourage innovation by smaller companies, were vital.
Another policy emerging as a key plank of attempts to revive the economy in the coming months is a proposal to sell housing to China's migrant workers, likely at subsidized prices. China has a massive glut of unsold housing, particularly in smaller inland cities, after a boom and bust in the country's real estate market over the past few years. HSBC Greater China Economist Julia Wang said in a report last week that China had unsold housing inventory of 1.8 billion square meters, which could house up to 90 million migrants from rural areas. China has already said it plans to "urbanize" 100 million rural residents by 2020, and Wang said a speeding up of such housing sales could have a significant impact: she said the slowdown in China's real estate investment had shaved "at least 1 percentage point off [its] real GDP growth" this year.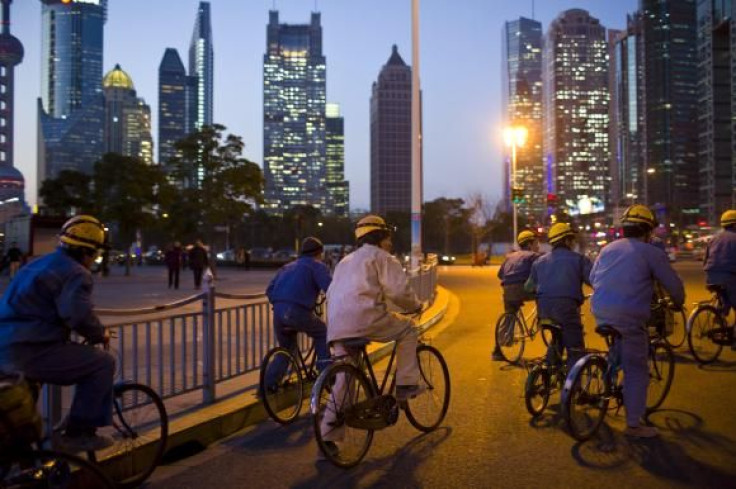 However, significant obstacles remain, including restrictions on urban residency rights and access to welfare for people born in rural areas. Attempts to reform this so-called "hukou" or "household registration" system have so far proved inconclusive. And selling housing to migrant workers, most of whom are poorly paid, would likely require huge subsidies, as housing prices in many urban areas are so high that many migrants would have little hope of affording homes without assistance.
But the official Global Times newspaper pointed out that officials at the work conference did pledge that China would "gradually raise its deficit" in the coming years, suggesting increased public spending in such areas. It said that while China's deficit had grown from 2.1 percent of GDP last year to 2.3 percent this year, this was still lower than the 3 percent "considered as alert level internationally."
And it quoted Tian Yun of the China Society of Macroeconomics as saying that increased deficit spending to fund such policies would "help boost the property sector and increase consumption," and "ensure a proper GDP growth rate" at a time when other areas of the economy were slowing. He said increased real estate activity would also help to deal with a slump in China's commodity sector, which has seen major layoffs as new construction has slowed.
"To revive the property sector is key, as the oversupply of steel and cement will be automatically solved if the property sector picks up," Tian said.
The Global Times also quoted another expert as saying China needed to make it easier for the corporate sector to play a role in key areas of the economy. Xu Hongcai of the China Center for International Economic Exchanges said the nation was currently "unable to provide what the market needs," in areas such as "high quality food" and "public services such as nursing homes and hospitals."
Any such opening to private or foreign businesses would be seen as a significant move: many areas of the economy, such as healthcare, have remained tightly controlled by the state. There have been tentative signs of reform — during President Xi Jinping's recent visit to the U.K. when British companies signed several deals to operate private medical facilities in China. However many observers say there is still a long way to — the European Union Chamber of Commerce in China, for example, recently criticized the pace of opening of key sectors of the economy, including financial services, to foreign investment.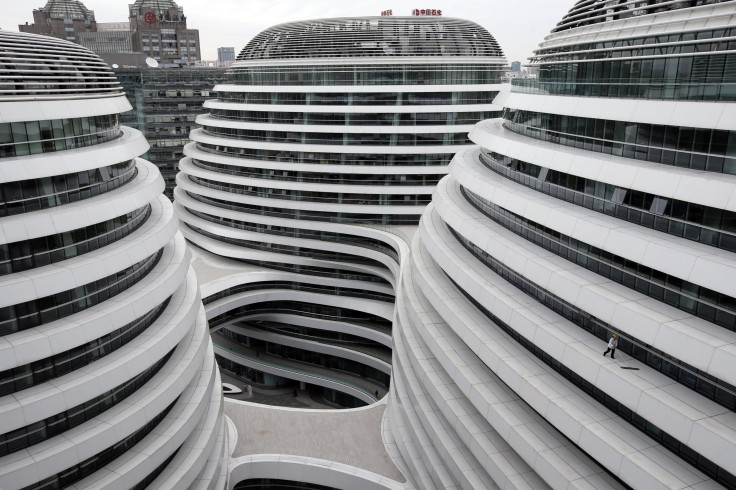 And observers will be watching keenly to see how much real progress is made in these thorny areas over the next year. Some political analysts have said that President Xi's instinct is to maintain party control over key areas of the economy, particularly at a time of economic and social challenges.
And despite the talk of new "supply side" measures, ANZ Bank still predicted a continuation of the government's policy of cutting interest rates and banks' reserve requirement ratio next year to encourage lending to businesses. It said the government would likely continue with "accommodative" monetary policy and "more proactive fiscal policy." However it did suggest that the authorities were now likely to "tolerate a greater degree of policy flexibility," in their attempts to move the Chinese economy up the value chain, with more emphasis on innovation, services and consumption.
© Copyright IBTimes 2023. All rights reserved.