China Clueless About Rejecting North Korea's AIIB Application: Official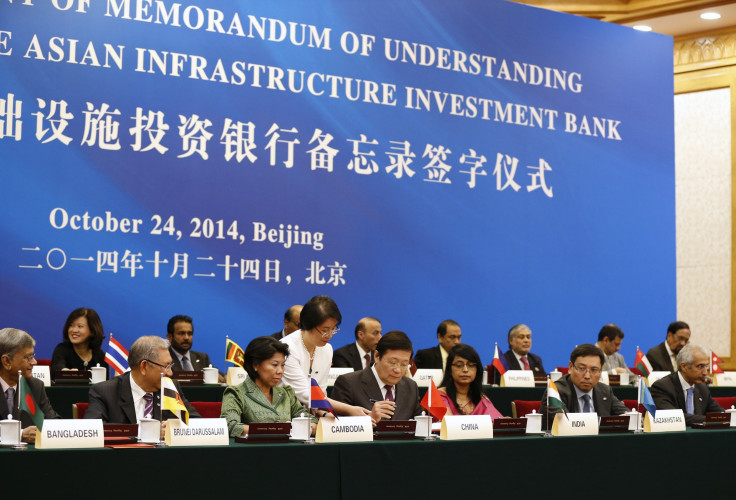 China said Tuesday it was not aware of rejecting North Korea's offer to join the Beijing-led Asian Infrastructure Investment Bank (AIIB). A report last week had alleged that China let down Pyongyang's intention to join the bank, citing the country's fragile economy.
"I am not aware of that," China's foreign ministry spokeswoman Hua Chunying said, responding to the report published Friday in the British financial news website Emerging Markets, according to Yonhap.
"We welcome the participation of all parties to jointly promote the infrastructure building in Asia," she added.
According to the Emerging Markets report, a senior official from Democratic People's Republic of Korea (DPRK) had approached the inaugural president of AIIB, Jin Liqun, in February, with a request to the join the $50 billion infrastructure bank. The report cited a Chinese diplomatic source, who said that North Korea was rebuffed by China because it couldn't provide a clearer breakdown of its finances. China regularly lends money to North Korea for exchange of uranium and other mineral ores.
The Emerging Markets report said that there was "no way" that China will accept North Korea's request to join the AIIB.
So far about 40 countries have applied to join the China-led bank, which is being formed to bring a counter-balance to U.S.-led multilateral lenders like the Asian Development Bank (ADB), the World Bank and the International Monetary Fund (IMF), Yonhap reported. The country had set a March 31 deadline to allow interested parties to join the bank.
The ADB, IMF and World Bank have also said they will extend support to the new bank, which will provide project loans to developing countries and is expected to begin operations by end of this year.
The U.S. has expressed concern over the bank's opening, citing China's lack of transparency. However, other Western nations including the U.K., France, Italy, Australia and Germany have announced their intention to join the AIIB.
Chinese President Xi Jinping had recently said in a speech at the annual Boao Forum for Asia: "Being a big country means shouldering greater responsibilities for the region, as opposed to seeking greater monopoly over regional and world affairs."
© Copyright IBTimes 2023. All rights reserved.
FOLLOW MORE IBT NEWS ON THE BELOW CHANNELS