China Corruption: Olympic Committee Official Xiao Tian To Face Prosecution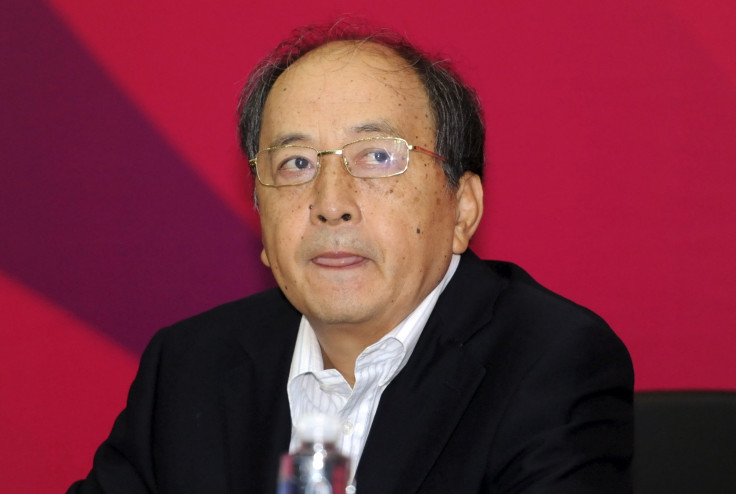 China's government announced its intention Thursday to prosecute Xiao Tian, a prominent former member of the country's national Olympic committee, for various instances of corruption, multiple reports said. The case is unfolding weeks after the International Olympic Committee awarded Beijing hosting rights for the 2022 Winter Olympics, despite widespread allegations of corruption and human rights violations when China hosted the 2008 Summer Games.
Xiao was fired in July, shortly after China's Central Commission for Discipline Inspection began investigating allegations of impropriety. The anti-corruption body said it discovered evidence that Xiao had accepted bribes, personally interfered with official events and attempted to illegally place his wife in an unspecified job. The agency also accused Tian of trying to cover up his involvement. "Xiao Tian had lost all his ideals and faith as a high-ranking leader and cadre of the party," it said in a statement, according to Agence France-Presse. Tian has been expelled from the Communist Party.
While not directly involved with Beijing's bid to host the 2022 Olympics, Tian served as the vice chairman and a primary spokesman for China's national Olympic committee. In addition, he is vice president of FIBA, international basketball's governing body, the Associated Press reported.
Beijing and Almaty, Kazakhstan, were the only two cities in the running to host the 2022 Winter Olympics. The IOC awarded the games to Beijing in July, just days after Tian's ouster, despite international outcry over China's human rights record and the fact that the area around the city lacks natural snow. Beijing's 2008 Summer Olympics cost a reported $40 billion amid accusations of government crackdowns on press freedom, mistreatment of laborers and environmental damage.
China has a 100 out of 100 rating on Transparency International's Corruption Perception Index, according to Amnesty International USA. A Pew Research poll released this week found 84 percent of Chinese citizens said corrupt officials were a "big problem." The international community's negative reaction to the last Beijing Games was at least partially responsible for Olympic Agenda 2020, in which the IOC established clearer standards for human rights, press freedom and environmental protection.
Xiao's case is just the latest in a series of corruption investigations as China's government attempts to crack down on impropriety among its officials. The head of China's national volleyball program was subject to a probe last month over similar allegations, ESPN reported.
© Copyright IBTimes 2023. All rights reserved.