China Develops Own Digital Currency 'Virtual Yuan' To Challenge Bitcoin
KEY POINTS
China is piloting an official version of its digital currency
The "Virtual Yuan" will be on digital wallets and is backed by the state
The use of Bitcoin and other cryptocurrencies represent economic activity outside the Chinese government's purview
China is currently piloting a digital currency, which will counter the threat of Bitcoin and other cryptocurrencies that continue to be traded in the country despite being banned, and will pose a challenge to the cryptocurrency plans of big tech companies.
The official digital version of China's currency could further reinforce the government's control of its financial system. Bloomberg reported that the "Virtual Yuan" could hasten the increasing economic influence of China globally.
Virtual Yuan will live in a digital wallet on people's smartphones. As an electronic version of the official currency, the state backs its value. Citizens can use it for digital payments which are currently thriving in China wherein in some cities, it is easier to pay using mobile phones than physical cash.
Bloomberg noted that the pilot program already started rolling out in Shenzen, Suzhou, Chengdu and Xiong'an. The latter is currently being developed to become a new metropolis just outside Beijing. The Virtual Yuan naturally has a place in the economic backwater, where China is now building a smart city where people will take driverless buses to unmanned supermarkets.
Will China officially launch its digital currency soon? Not necessarily. Xinhua News reported that the pilot tests are "routine work in the research and development (R&D) process and should not be confused with the digital currency's official launch," said Yi Gang, the governor of the People's Bank of China (PBOC), the country's Central Bank.
China's citizens currently utilize the likes of Alipay and WeChat for digital payments. Big tech mobile payments for consumption contribute 16% to China's gross domestic product (GDP). This represents a financial stability risk, according to a study conducted by the Bank of International Settlements (BIS), which detailed how big tech platforms could be subject to investor runs in the event of credit and duration losses. Chinese authorities are aware of these risks that's why they previously initiated reforms such as increased disclosure obligations to these payment platforms.
China banned Bitcoin in 2013, shut down crypto exchanges in 2014 and demanded companies conducting Initial Coin Offerings (ICOs) to cease immediately in 2017. But cryptocurrencies like Bitcoin are still being used for facilitating transactions in the country. To China, this represents economic activity outside the government's purview. Because cryptocurrency is also a digital currency, albeit not backed by a monetary authority, China "began studying digital currencies and sought to become a global leader in this field," said Trivium China Head of Economic Research Andrew Polk told Bloomberg.
China's pursuit of a central bank digital currency (CBDC) via blockchain, and whether the Virtual Yuan (or e-Yuan) becomes successful or not will depend on the government's strong push for it. Edith Yeung, managing partner at venture firm Proof of Capital told Cointelegraph that China will do "what they said they would do." She believes the country wants to track everything.
"If China has access to everything, it will be harder to have fraud," she added.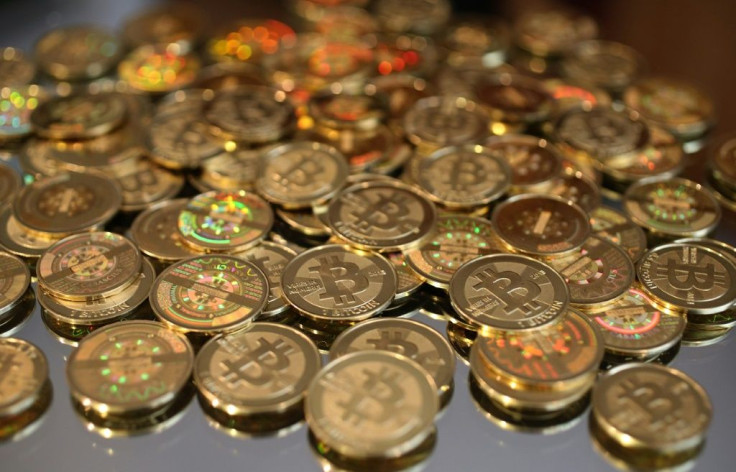 © Copyright IBTimes 2023. All rights reserved.